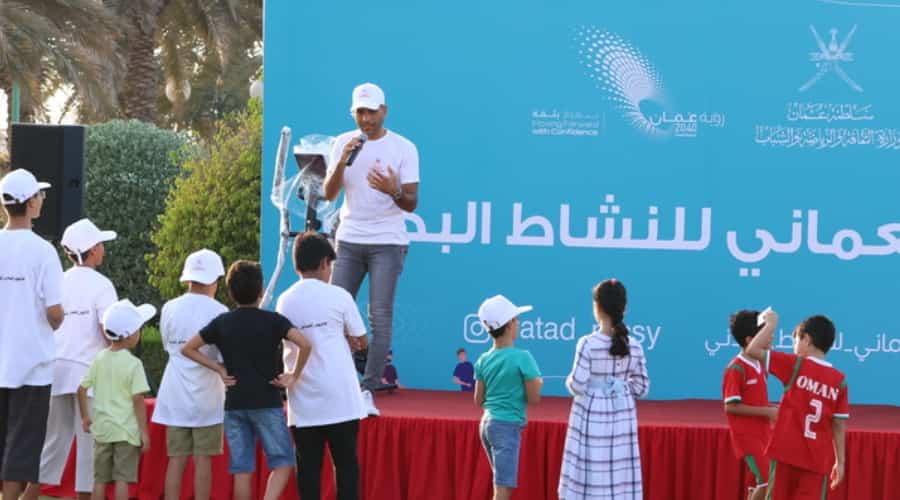 Muscat: The Sultanate of Oman, represented by the Ministry of Culture, Sports and Youth, and in cooperation with the Ministry of Health, will celebrate the Omani Day of Physical Activity on Monday 2nd October.
An open day event will held targeting all citizens and residents of the Sultanate of Oman of both genders, at Al Sahwa Park.
Saud bin Badr Ambusaidi, Assistant Director-General of Sports Activities at the Ministry of Culture, Sports and Youth and head of the Supervisory Committee of the event, stated,  "The Ministry celebrates this day in October each year, in cooperation with the relevant governmental, private and civil authorities.
He added: "The Sultanate of Oman places great importance on health, well-being, and social protection, which aligns with the priorities of Oman Vision 2040. This also reflects one of the goals of the Omani sports strategy in the community axis of the vision."
Observing the day is in response to the rising statistics of chronic diseases and the rapid increase in physical inactivity in the country rates in the Sultanate of Oman.
The Ministry of Culture, Sports and Youth aims to promote a culture of physical activity in the work environment in a way that contributes to raising the level of productivity, and changing lifestyle and routine by shifting individual preference towards physical activities that will benefit thme in the long run, as well as to create a sports community atmosphere by organizing various competitive and recreational sports activities and programmes.