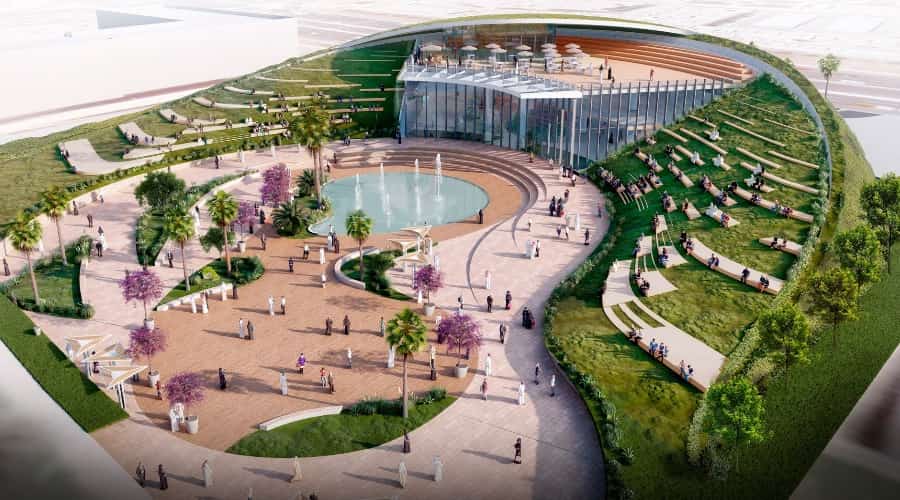 Doha: The Sultanate of Oman announced that it will participate in Expo 2023 Doha under the theme "Green Desert, Better Environment." The expo will run from October 2, 2023 till March 28, 2024 at Al-Bidda Park in the heart of Doha.
The expo aims to inspire and inform people about creative methods to mitigate and minimize desertification.
The exhibition will focus on a number of themes in the field of sustainability, environmental awareness, technology and innovation, and modern agriculture.
The Sultanate of Oman works to achieve sustainable development and preserve the environment and biodiversity for current and future generations. It is one of the countries that has paid great attention to the modern agricultural sector within the priorities of Oman Vision 2040, which aims to achieve agricultural sustainability, food security and promote rural development in the country.
The Sultanate of Oman also uses modern techniques and technology in the agricultural sector, such as hydroponics, agriculture with protected structures, organic agriculture, and advanced irrigation techniques, to increase productivity, improve the efficiency of using water and energy resources, develop infrastructure projects to support the agricultural sector, improve rural roads, and provide the necessary logistical services to farmers. Thanks to the diversity of the natural environment in the Sultanate of Oman, it enjoys a rich diversity of wild plants and trees, as the Sultanate of Oman embraces many protected natural areas and nature reserves, and works to preserve biodiversity and rare and endangered wild animals.
The Sultanate of Oman's participation in Expo 2023 Doha is represented by the Omani Pavilion with an area of ​​900 square meters. The pavilion includes a majlis and a store for selling agricultural products, with the participation of a number of government agencies such as: the Ministry of Foreign Affairs, the Ministry of Agricultural Wealth, Fisheries and Water Resources, the Ministry of Heritage and Tourism, the Ministry of Information, and the Ministry of Commerce, Industry and Investment Promotion, the Small and Medium Enterprises Development Authority, and other government and private agencies. The Omani pavilion includes a garden of authentic Omani trees, which expresses the richness and diversity of Omani nature with the various trees and plants that are unique to the Omani climate.
The pavilion includes a number of departments, including: the Sultanate of Oman Beauty Title, the Omani Plants Department, the Frankincense Land Department, and a department for the 44.01 Company (which works to eliminate of carbon dioxide), the Aflaj Diplomacy Department, the Leadership in Sustainable Agriculture Department, and a section entitled Autumn.