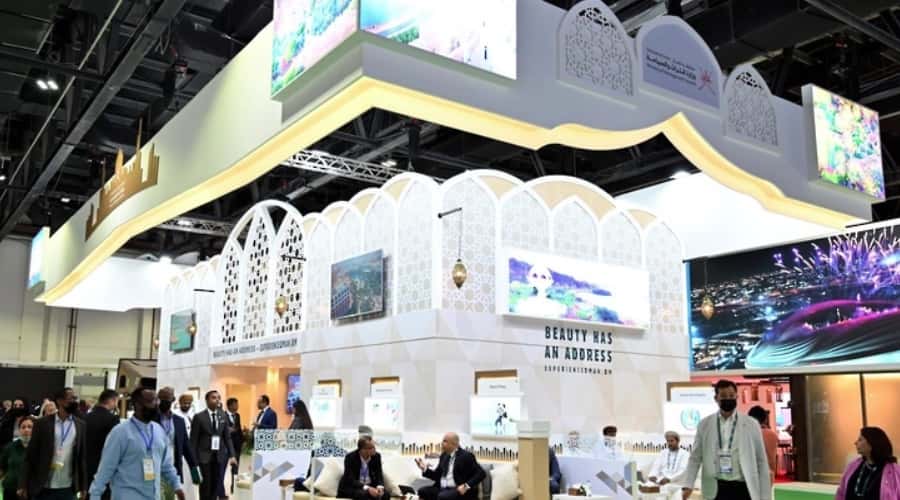 Muscat: The Sultanate of Oman, represented by the Ministry of Heritage and Tourism to participate on (Monday) in the World Travel Market – one of the most important tourism forums in the world – which will be held in the British capital London for three days.
The delegation of the Ministry is headed by HE Azzan bin Qassim Al Busaidi, Undersecretary of the Ministry of Heritage and Tourism for Tourism.
The Ministry's participation in the exhibition comes to review and promote the tourism potentials and potentials in the Sultanate of Oman in an event that brings together major tourism manufacturers in various countries of the world to discuss the latest developments in the sector in the world and conclude partnerships.
Participation is represented by a pavilion witnessing the participation of 26 tourism and hotel institutions, in addition to the participation of 4 small and medium-sized enterprises to promote tourism in the Sultanate of Oman.
This year, the exhibition will witness the participation of about 2,500 institutions, companies and government agencies from more than 100 countries, and includes 75 conferences and seminars that review the latest developments in the travel and tourism sector in the world, and organize direct meetings, which provide wide opportunities for concluding partnerships and agreements and attracting visitors to the Sultanate of Oman.
The World Tourism Report, recently issued by the Economist Intelligence Unit, indicated that the global travel movement witnessed an estimated growth of 60 percent during the current year, expecting continued growth during the next year despite the challenges facing the sector.