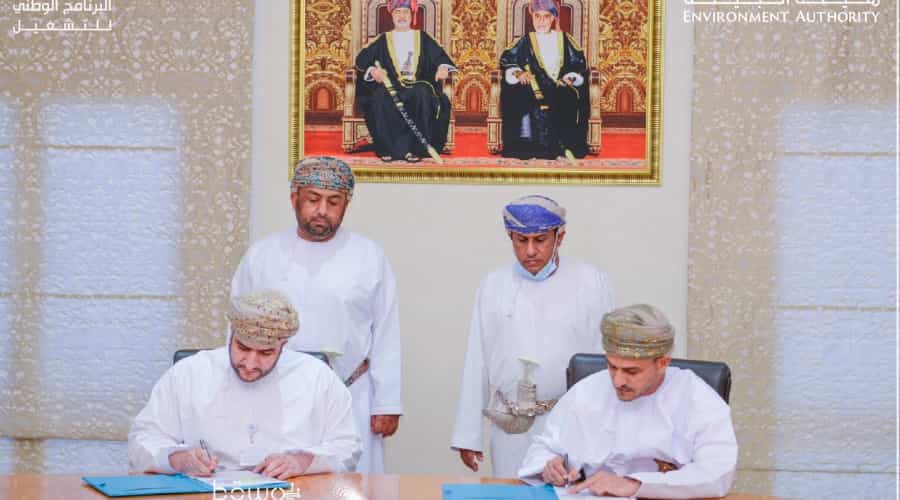 Muscat (ONA): The Environment Authority today signed an agreement to privatize the environmental inspection service in concession areas.
The pact was inked by Dr.Abdullah Ali Al Amri, Chairman of the Environment Authority and Dr.Mansoor Talib Al Hinai, Chairman of the Authority for Public Services Regulation, supervisor general of the National Employment Programme.
Al Amri today Oman news agency, that the agreement seeks to induct the first phase of privatization initiative in environment inspection, notably in the oil and gas sector, so that the mission can be delegated to a small and medium enterprise to offer an opportunity for specialists in environmental affairs.
Al Amri explained that the agreement will ease operational pressure on establishments, allowing specialists at the Environment Authority to be in regular contact with the establishments operating teams and ensuring that all tasks are properly aligned with environment standards.
The step goes in the line with Oman 2040 Vision for corporate governance and performance.