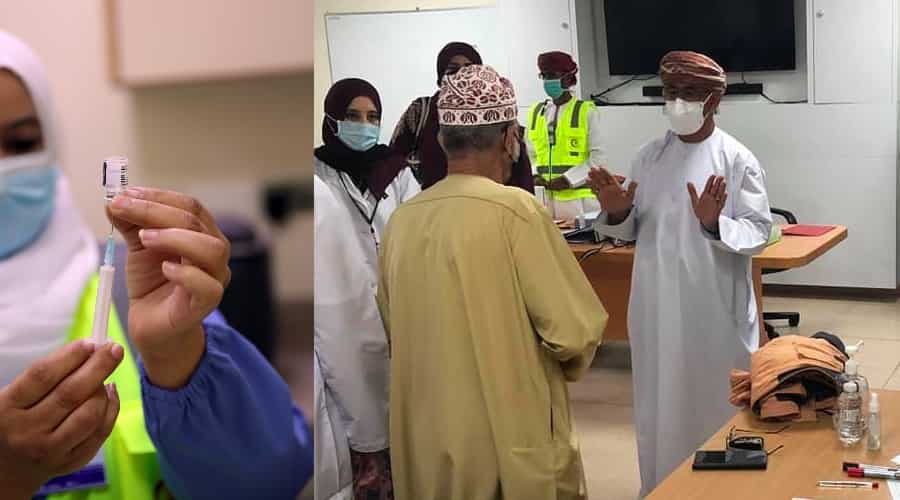 Muscat: Oman will receive more one million doses of the vaccine in June.
In a statement Oman news agency said: The Ministry of Health (MOH) is setting up of more COVID-19 vaccination centres across the country, to accelerate the pace of vaccination.
More than one million doses of vaccines will be reached Oman in June, and it is expected that the number of those vaccinated by the end of June will reach 1.5 million people from the target groups: MOH
The new target groups includes those over the age of 45, pilgrims, citizens of Musandam Governorate, front liners including health workers and employees in government institutions, Royal Oman Police, Sultan's Armed Forces, higher education institutions: MOH
The Ministry of Health will open of vaccination centers in all Oman . it will include the Oman Convention and Exhibition Center, which is currently being equipped for this purpose, and sports complexes in Muscat, and schools, sports complexes in other governorates.
The Ministry of Health will also vaccinate twelfth grade students in schools, and vital sectors in the oil and gas sector, ports and airports, and a number of private sector institutions