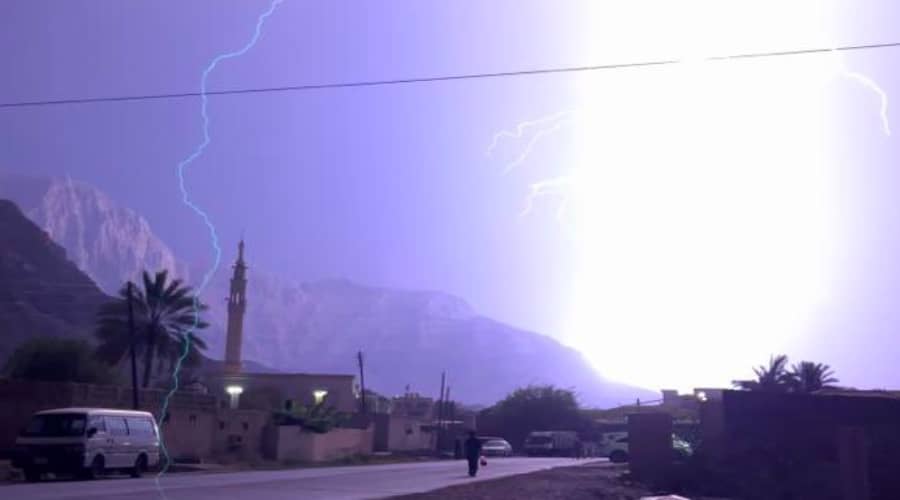 Muscat: Active winds with thunderstorms continues in some parts of governorates
In a statement Omanmeteorology said :Sporadic rain occasionally thundershower accompanied byactive winds in the governorates of Al Buraimi and North Al Batinah (Mahdha, Shinas, Liwa and Sohar) on Al Hajar Al Sharqi Mountains and the adjacent coasts in South Al Sharqiyah Governorate.
The aerial photos show the continuing activity of cumulus clouds in sporadic form and thunderstorms, accompanied by active winds, in the governorates of North and South Al Batinah, Al Dhahirah, Al Buraimi, Muscat, Ad Dakhiliyah, North Sharqiyah, and parts of Al Wusta and Dhofar.
Warning: The possibility of rain of varying intensity accompanied by active descending winds and hailstones on the coasts of the Sea of Oman and the surrounding areas and on the governorates of Al Dhahirah, Al Dakhiliyah and North Sharqiyah during the evening and early morning, added in the statement.