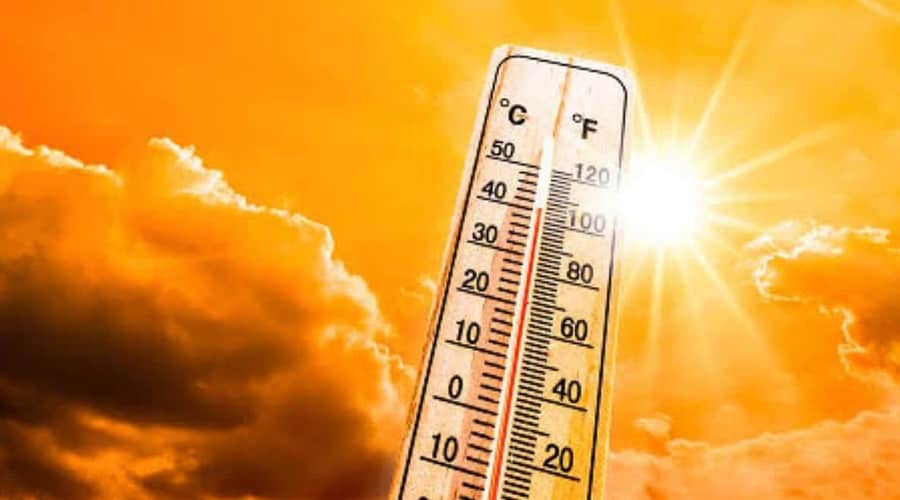 Muscat: The highest temperature recorded in Oman on Thursday was at Hamra ad Duru station in Al Dhahirah Governorate, which was 46.3°C.
According to the data shown by the Oman Meteorology, Hamra ad Duru station recorded 46.3°C as the highest temperature among all the weather station during the last 24 hours,  followed by Sunaynah at 46.3°C, Marmul 44.6°C, Dema wa Taeen 44.6°C, Maqshin 44.5°C, Yanqul at 44.3°C, Mhadha at 43.9°C and Ibri at 43.9°C.
"Haima in Dhofar Governorate recorded 17.6 degrees as the lowest temperature."
In today's Weather forecast the MET said:
Clear to partly cloudy skies along the coastal areas of Dhofar Governroate and adjoining mountains,
Chance of clouds formation and isolated rain over Al Hajar mountains and the adding areas towards the afternoon.
Chance of dust rising over desert and open areas.
Chance of low clouds or fog formation during the late night to early morning hours over parts of coastal areas of Oman Sea and Arabian Sea. 
Horizontal visibility might reduce during dust rising winds and fog