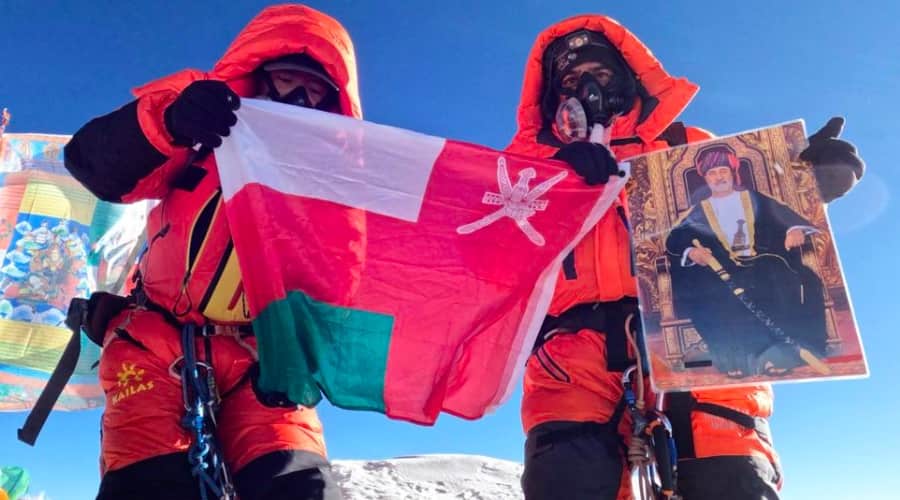 Kathmandu: The Omani adventurer Sulaiman Hamoud Al Na'abi has managed to climb the summits of Mount Everest, which extends to 8,849 meters above sea level, and "Lhotse", the 4th highest mountain top in the world, which extends to 8,516 meters above sea level in one single adventure. 
AlNa'abi said that the adventure began on 4 may 2022 and he reached the summit of Mount Everest on 13 May, followed by the summit of "Lhotse" mountain on 13 may. 
He added that this adventure is part of the "Explorer's Grand Slam" programme that takes its participants on a journey to climb the top of the seven highest summits and to reach the North and South Poles.
Climbers of Mount Everest, Al Na'abi said, face several health challenges, particularly an altitude-related sickness that can cause a headache and shortness of breath.