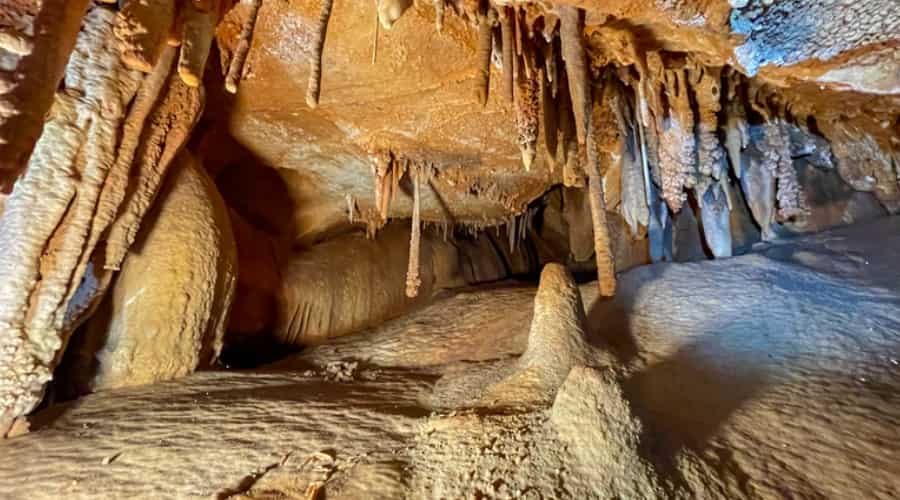 Muscat: The Omani Caves Exploration Team (OCET) successfully documented a cave called "Khasla Safi Sahraa" in the village of Safi Sahra in Niyabat Al Jabal Al Akhdar in the Wilayat of Nizwa. 
The stages of discovering the site of the cave came with the help of the people of the Safi desert area, where the team faced some difficulties to enter the cave represented by the presence of some rocks capable of falling at its entrance.
The team removed the rocks at its vertical entrance to avoid falling off and had difficulty entering it due to the narrow paths, forcing it to crawl through these paths.
The period of discovering, documenting and surveying the cave took from 4 to 5 hours, and the cave will represent a tourist destination for the region because of its aesthetic touches and provides an exploration adventure because it contains a variety of living creatures of spiders, frogs and others in large and varied sizes, in addition to various limestone formations as well.
The cave was formed in sediments of limestone dating back to the Cretaceous period, and it contains an impressive group of diverse cave deposits, as well as distinctive types of creatures that live in caves.
The opening of the upper cave is almost circular, extending to two and a half meters, and it includes two semi-vertical parts, the first with a depth of five meters and the second with a depth of ten meters. Variety of stalagmites and stalactites.
The Omani team to explore the caves surveyed the cave and its corridors and documented the scientific details in it.