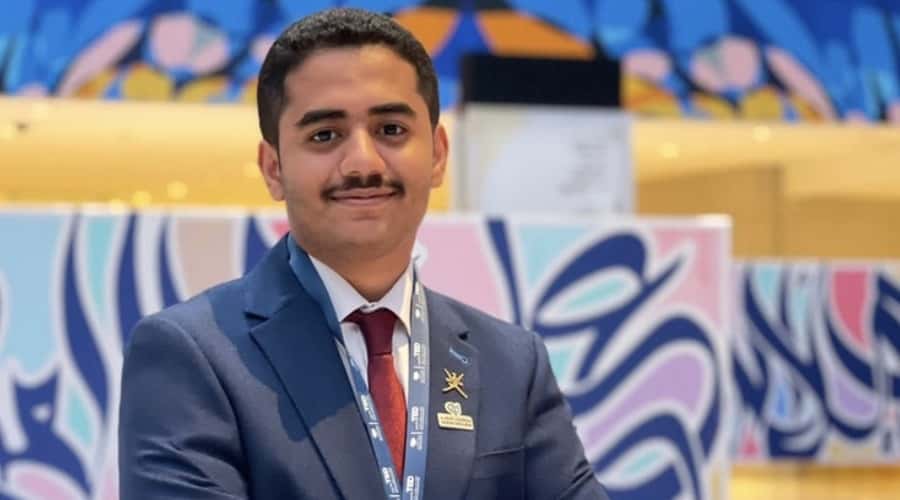 Muscat: The Omani innovator, Ayham bin Abdullah Al-Shukairi, received the "STEAM Award for Creative Ideas for UNESCO Schools" within the activities of the National Science and Technology Week in the Sultanate of Oman for his innovation in producing oil processes in an engineering manner.
Al-Shukairi said that when he visited one of the oil fields in the "Nimr" area, he observed the project and studied its working mechanism, and what it needed to be more effective and productive, by exploiting the water associated with oil production, much of which is polluted, and the company pumps it using electrical energy, which leads to raising the cost. Oil production.
He stated that the project is divided into two main parts. The first is to design turbines that generate electrical energy in pipes, and the second is to treat and purify water in an innovative engineering manner, represented by large basins exposed to sunlight, in which particles are placed that help speed up the evaporation process and dry it, then it is collected as distilled water and salts. Precipitated and converted into by-products such as lithium batteries. He explained that the project will contribute to reducing production costs, improving and raising oil production processes, and also providing innovative and promising solutions in the field of developing oil extraction globally.
He pointed out that through this project we seek to achieve our future vision by implementing the initial model of the project as a simulation of what is happening on the ground, as we have carried out a number of operations on virtual reality, and the initial model will be a model that will test all the operations of the first and second parts of the project.