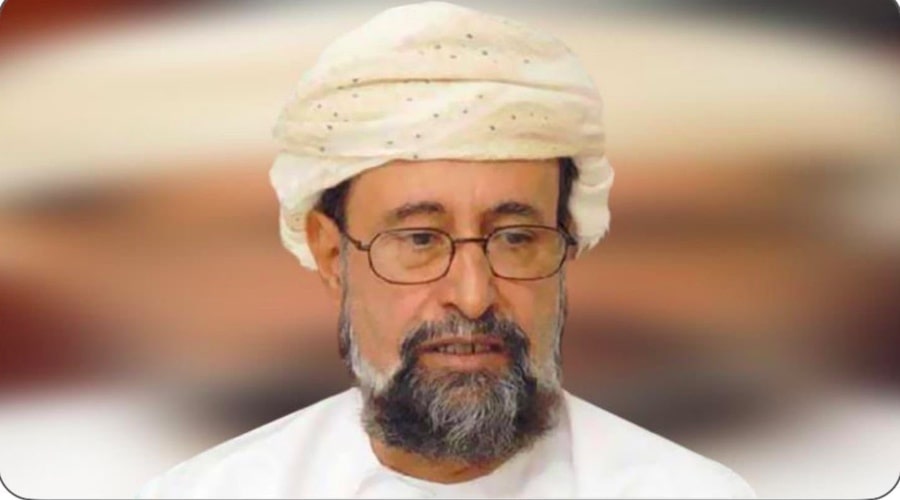 Muscat: The Omani poet Hilal bin Muhammad bin Hilal Al Ameri passes away at the age of 70, after a long struggle with illness.
The poet Hilal Al-Amiri is considered a prominent mark in the poetic scene inside and outside the Sultanate. He has several collections, the first of which was "The Hawdaj al-Ghuraba" which was issued in 1983 . He also received awards and decorations, including the Sultan Qaboos Medal in 2006 .
The Omani poet Hilal Al-Amiri was born in 1953 in the state of Samail in the Sultanate of Oman. He received his pre-university education in the United Arab Emirates, and moved at the university level between Beirut, Britain and the United States, where he graduated from the American University of Denver in 1978 with a bachelor's degree in management and economics, and also obtained a diploma in population planning in Tunisia, a diploma in television channel management from the University of Manchester in Britain, and a higher diploma in University management from Duke University in North Carolina in the United States.
Poet Hilal Al-Amiri worked as Deputy Director of the Housing Department, then as Acting Director of the National Income Department at the Development Council, then Director of the Projects Department in the Office of the Minister of State and Governor of Dhofar, then General Director of Omani Television in 1985 AD, then Deputy Secretary-General of Sultan Qaboos University 1985 – 1990 AD, then General Supervisor of the Center Omani Cultural and Literary Forum and Exhibitions, and Director General of Culture at the Ministry of Heritage and Culture (formerly) 1995-2000, and has many studies, research and articles published in various newspapers and cultural magazines.
The poet has several collections of poetry, including: The Hodge of Exile 1983 – A Drop in the Time of Thirst 1985 – Writing on the Wall of Silence 1987 – A Break in the Time of Anxiety 1989 – The New Arrival 1991 – The Sun has its reasons to be absent 1991, and he also won some poetry competitions.
The poet Hilal Al Ameri was awarded the Sultan Qaboos Medal for Culture, Science and Arts in 2006, the Medal of Appreciation for Good Civil Service in 2009, and in 2013 he received the Medal for Literary and Cultural Participation from the General Secretariat of the Cooperation Council for the Arab States of the Gulf.