Muscat: We all know that the weather in the Arabian Peninsula and the Arab Gulf states in particular is very hot in the summer, although the temperature is relatively lower in other seasons, but it remains somewhat hot in the morning to afternoon.
15 male and female students at Sultan Qaboos University thought of inventing a new product of its kind that dissipates the heat entering cars through paint, a student company called "Sedn" that was able to create the product that will serve car care workshops and car care products outlets.
Hammoud bin Saleh Al Shukaili, CEO of "Sedn", who explained: The company's first product is (NpH), which is a paint with a liquid and transparent texture, and the glass surfaces of cars are painted with this paint and after it dries, by dissipating the heat entering the cars, which maintains the temperature of the environment and avoids the problems caused by overheating.
Al Shukaili pointed out that Seden Company won the Best Corner Award at the Student Companies Exhibition for Injaz Oman, stressing: This achievement is summarized in showing the team spirit of cooperation and investing in the company's members' capabilities to appear out of the ordinary in preparation for the consolidation of the brand's imprint that the company seeks to establish through Marketing.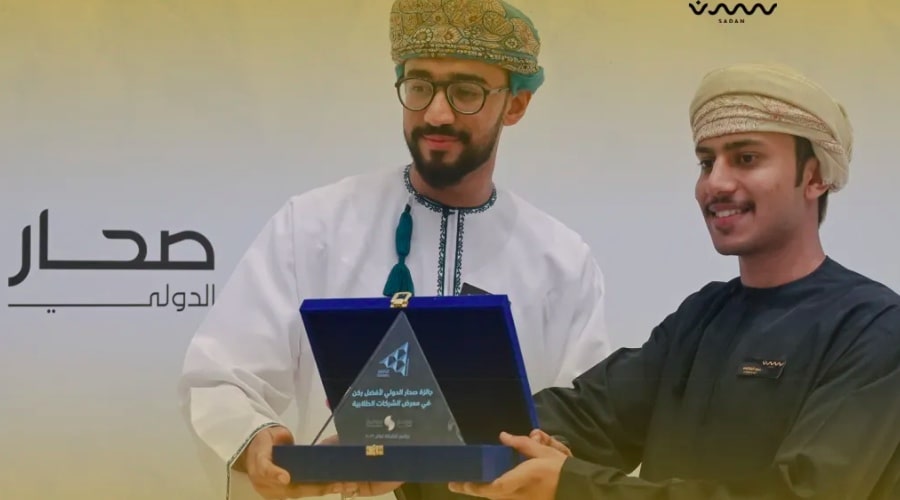 Al Shukaili added: "Sedn also won first place in the Universities category at Al-Araimi Boulevard Innovation Award this year in its first edition. Developed in the financial and marketing field.
"We thank Sultan Qaboos University and the Center for Innovation and Technology Transfer at the university for their continuous support in providing us with pioneering advice, as well as to INJAZ Oman in consolidating the concept of innovation and entrepreneurship among young people and training them by providing a fertile environment in the field of innovation and entrepreneurship." said Al Shukaili