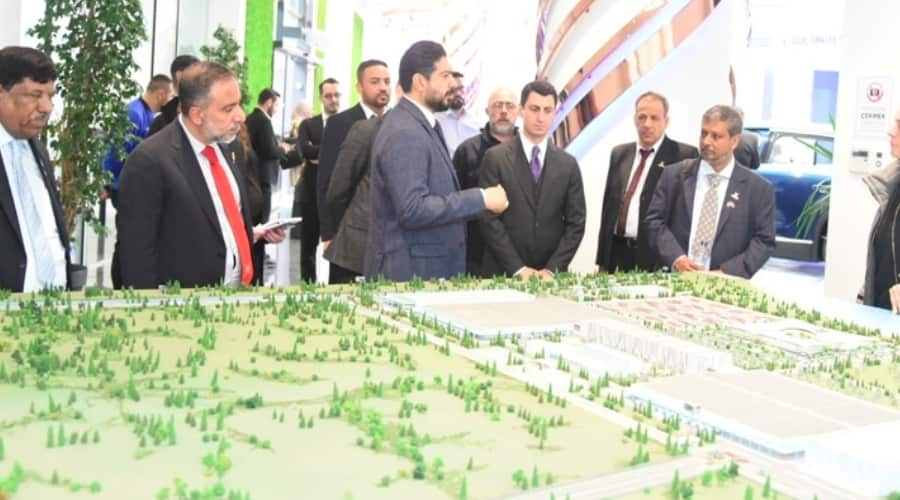 Ankara: The Omani delegation headed by His Excellency Qais bin Muhammad Al-Yousef, Minister of Trade, Industry and Investment Promotion, concluded its visit to the friendly Republic of Turkey after presiding over the Omani side in the meeting of the Omani-Turkish Joint Committee, after holding bilateral meetings with a number of Turkish officials during which Discussing the strengthening of trade and investment relations between the two friendly countries.
The visit also included a number of field tours, including a visit to business and technology incubators, a visit to the industrial zone in the Turkish capital, Ankara, and the Gebze Economic Zone in Istanbul; The Turkish experience in the fields of trade, industry and specialized industrial zones was reviewed, in addition to the round table meeting, during which the most prominent investment partnerships between the two friendly countries were reviewed.
The Omani delegation, during its visit to Istanbul, reviewed the most prominent activities of the "MUSIAD Expo 2022 Fair", to learn about the quality of production and the logistical capabilities of the Republic of Turkey, and to discuss the participation of the Sultanate of Oman in the exhibition in its next edition.