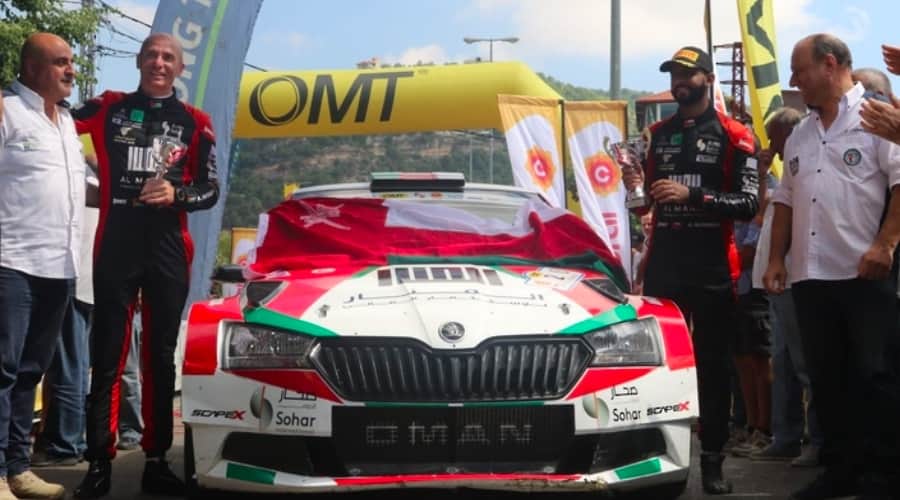 International rider Abdullah Al-Rawahi won 3rd place in the Jezzine Rally, the second round of the Lebanese Rally Championship.
The rally was launched with the participation of 21 riders of different categories, and 17 of them managed to complete the rally to the end, with a total distance of about 215 km, including about 83 km of special speed stages.
The Lebanese racer, Roger Feghali, in his Volkswagen Polo, won first place, while the other Lebanese, Tamer Ghandour, came second in a Skoda Fabia. Omani racer Hamad Al-Wahaibi was among the top three, and was content with sixth place after suffering problems in the course of the rally. The six stages of the rally.
The rider Abdullah Al-Rawahi said that participating in the local Lebanon rallies comes to enhance the experience in the first place for all the contestants, and I participate in the rally in preparation for the upcoming participations, including the International Rally of Lebanon and the Cyprus International Rally within the calendar of the Middle East Rally Championship.