Muscat: The Department of Blood Banks Services issued a circular announcing the Central Blood Bank in Baushar needs more than 500 blood donors this week to meet the needs of health institutions for blood units.
The DBBS said due to the low stock of most blood types, calling on everyone to take the initiative to donate blood and continue with it.
It is noteworthy that the levels of blood groups in the Central Blood Bank in Bausher were as follows: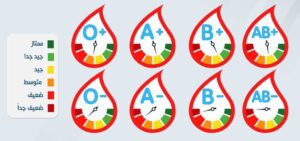 The donor can contact the number 94555648 to book an appointment to donate blood.