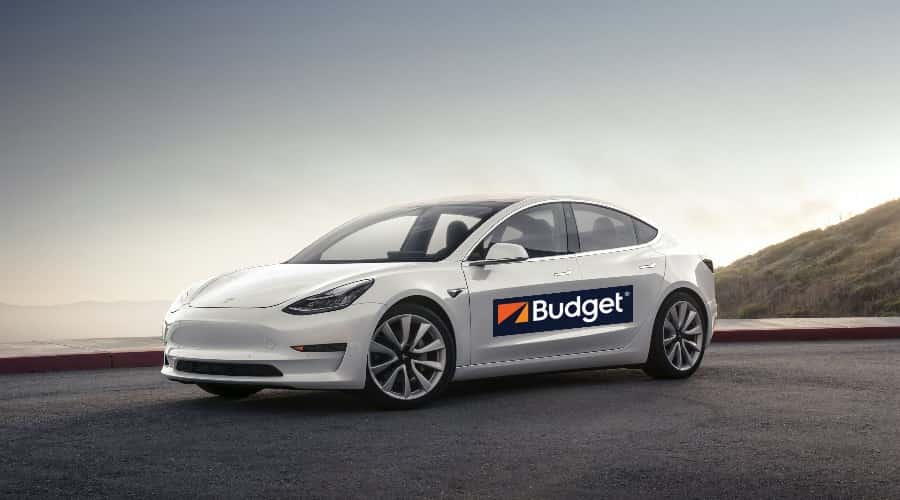 1st car rental company in Oman to have a fully Electric Vehicle (EV ) in its fleet
1st car rental company in Oman to have a Electric Charging station installed at its parking bay
Muscat: Oman's leading car rental company, Budget Rent A Car, proudly announces its trailblazing entry into the electric vehicle era. As the first car rental company in Oman to bring electric mobility to its customers. Not only it has added the renowned Tesla Model 3 but has also installed an Electric Vehicle (EV) charger at its parking bay. By offering this sustainable option, the company aims to lead the industry in supporting Oman's vision of achieving net-zero emissions.
Highlighting the significance of the new EV addition, Mr. Rami Maqbool Al-Saleh, Business Development Director of OHI Group of Companies, stated, "As the first car rental company in Oman to embrace an eco-friendly initiative, we now offer the exceptional Tesla 3 to our esteemed customers. Additionally, our commitment to sustainability is reinforced through the installation of an EV charger at our parking bay. With Budget's dedication to reducing environmental impact, our customers can now experience the thrill of driving a cutting-edge EV while simultaneously contributing to a more sustainable Oman. We are thrilled to play our part in supporting efforts for a cleaner and greener future for our beloved nation, alongside providing our customers with eco-conscious driving choices."
Budget Oman's pioneering efforts in electric vehicle rentals underline the company's commitment to environmental stewardship and its dedication to providing customers with innovative mobility solutions. The new EV addition will provide customers with the opportunity to embrace sustainable travel without compromising on comfort, technology and convenience. The company's electric vehicle rentals cater to both eco-conscious travellers as well as to those seeking a premium driving experience.
"At Budget, we believe that we have a responsibility towards the environment and the communities we serve. By introducing electric vehicle rentals, we are taking a significant step towards reducing carbon emissions and promoting sustainable transportation options in Oman," he added.
Budget Rent A Car has been operational in Oman since 1981 and was one of the first international car rental company to start operations in Oman.
For more information on Budget Rent A Car visit, http://www.budgetoman.com/