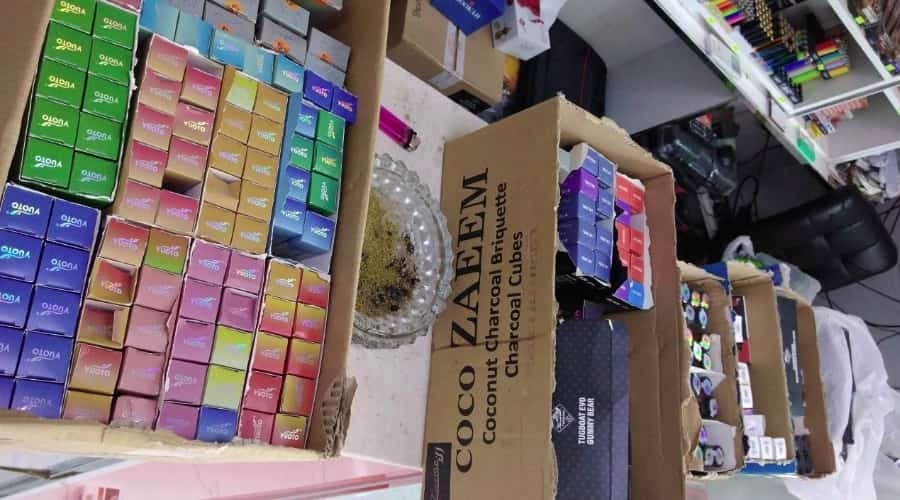 Barka: The Consumer Protection Department in the South Al Batinah Governorate in Barka was able to seize quantities of electronic hookah in the state, as part of the efforts made by the Consumer Protection Authority represented by its various directorates and departments in various governorates in combating the spread of prohibited substances that have an impact on the health and safety of the individual and society.
The details are summarized in the fact that, during their field visits to shops and markets in the state, the judicial control officers seized an institution specialized in the sale of cigarettes and tobacco that sold electronic hookahs, and as a result (250) electronic hookahs were seized and the seized quantities were confiscated in preparation for their destruction after completing the legal procedures, and a seizure report was issued. The incident and the institution's violation of an administrative fine, which is in violation of Resolution No. (698/2015 ) regarding the ban on the circulation of electronic cigarettes and hookahs.
The authority calls on all commercial establishments to abide by the laws and decisions in force in order to avoid legal accountability, as the imposition of such fines comes to deter anyone who commits such illegal practices that could harm the safety and health of the consumer.