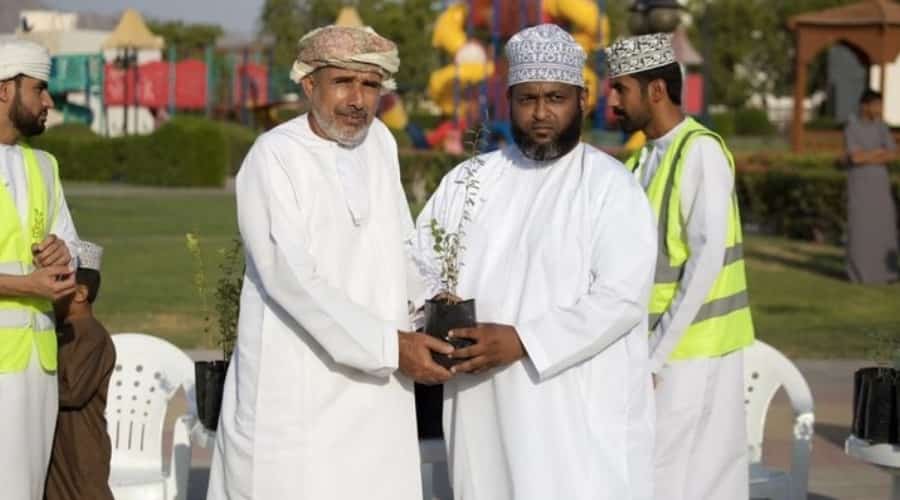 Al-Rustaq: The Environment Department of the South Al Batinah Governorate, in cooperation with the Al-Rustaq Charitable Team, celebrated this evening on the occasion of World Clean Air Day under the slogan "For Blue Skies," which falls on September 7 every year.
The celebration included the distribution of 500 wild Sidr, Ghaf and Shu'a trees to visitors of the public park in Rustaq.
The event aims to: reduce air pollution in order to protect human health, and spread the culture of the importance of planting these trees to increase awareness among society of their importance, and to create clean air that helps preserve the environment and its components. It is noteworthy that campaigns to distribute wild trees will continue during the coming period in various states of the governorate.