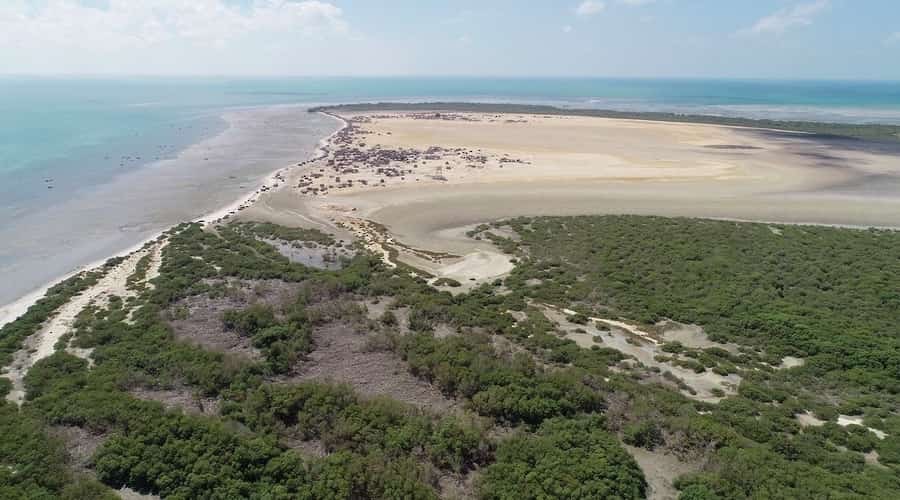 Muscat: The Environment Authority of Oman launched an action plan to plant 1,500,000 mangrove seeds in Khor Ghawi in the Wilayat of Al Jazir and the Wetland Reserve in the Wilayat of Mahout in the Al Wusta Governorate during the months of July and August of this year, as part of the national initiative to plant 10 million trees.
The authority's plan is to plant mangroves in the mentioned areas with the aim of enhancing the biodiversity of marine organisms, in addition to its role in reducing the carbon footprint and protecting the lagoons from erosion. The area is also considered a natural habitat for migratory and endemic birds.
Bader Al Busaidi, an environmental systems specialist at the Environment Authority, said that preparations for this work began months ago, and a timetable was set for the implementation of the work of planting 1.5 million mangrove seeds. This month, during the cultivation, the tidal conditions of the target sites will be determined through the approved international sites to determine the exact times of planting.
He added, on July 29, half a million seeds will be planted in Khor Ghawi in the Wilayat of Al-Jazer, then a million seeds will be planted from July 31 to August 11 in the area of ​​the Wetland Reserve and Khor Al Hofinat in the reserve, and a distance between each seed is 30 cm. At the rate of 1000 seeds per 300 meters, the total target area will be 13.5 hectares of the total area of ​​the mentioned sites.