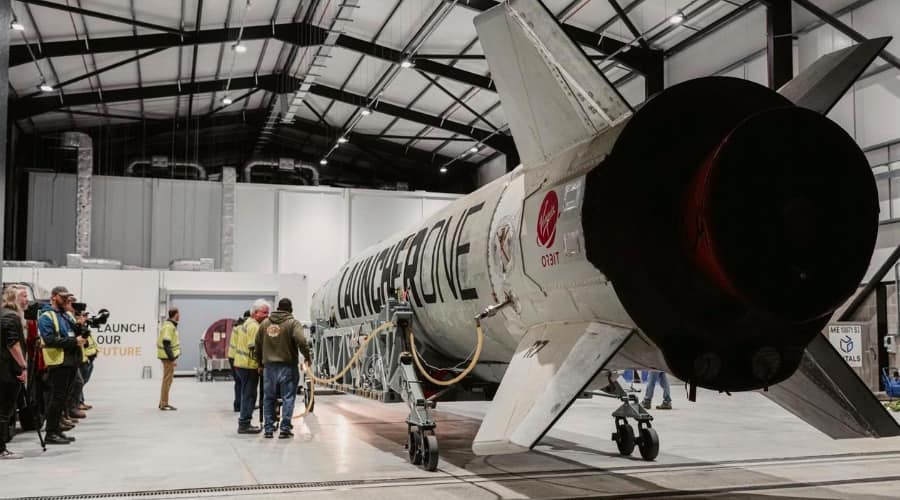 Muscat: The historic journey of the first Omani satellite, Aman, was put on hold as its carrier LauncherOne rocket failed to reach the designated orbit after its launch from the Spaceport Cornwall in the UK.
Aman, the first Omani satellite, was loaded onto a modified Boeing 747-400 jet, and the LauncherOne system, alongside other satellites from the UK and Poland.
Named 'Cosmic Girl,' the aircraft carrier released the rocket carrying commercial satellites over the Atlantic Ocean. However, a technical glitch prevented the LauncherOne rocket from reaching its orbit.
If successful, the "Start Me Up" space mission would have been a launch of firsts: Oman's first orbital mission, the first space mission commencing from the United Kingdom; the first international launch for Virgin Orbit and the first ever commercial launch from Western Europe.
The Sultanate, represented by ETCO: an Oman-based emerging technology innovator; Virgin Orbit: a leading US-based satellite launch company; SatRev: Polish nanosatellite manufacturer and operator and TUATARA, specialists in advanced Artificial Intelligence (AI), data analytics and cognitive technology solutions, have been working together for the launch of the first Omani nanosatellite. This project has been ongoing since October 2021, when the document on strategic cooperation, implementing the Middle East space programme, was initially signed.
Through its space programme, Oman will be able to conduct ground-breaking research, collecting high-resolution satellite photos, which will be further digitally evaluated utilizing Computer Vision, Machine Learning, and AI technologies created by TUATARA in collaboration with ETCO.