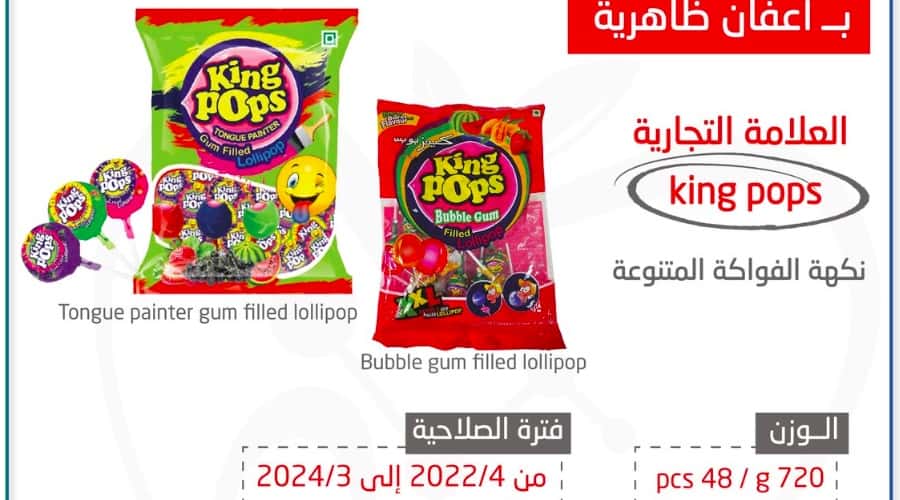 Muscat: The Food Safety & Quality Center reported that some hard candy products "Kingpop" produced in India under the "king pops" brand were contaminated with apparent molds.
The center stated that the validity period for contaminated products is from 4/2022 to 3/2024.
The center confirmed that it is working to keep local markets free of these products, advising consumers to avoid consuming them.
يفيد #مركز_سلامة_وجودة_الغذاء بتلوث بعض منتجات حلوى صلبة "لول بوب" إنتاج الهند من العلامة التجارية " king pops" بأعفان ظاهرية.
فترة الصلاحية من 4/2022 إلى 3/2024 .#معاً_لغذاء_آمن pic.twitter.com/Au7jPNTFMT

— مـركز سلامـة وجـودة الغـذاء (@FSQC_OM) September 27, 2022