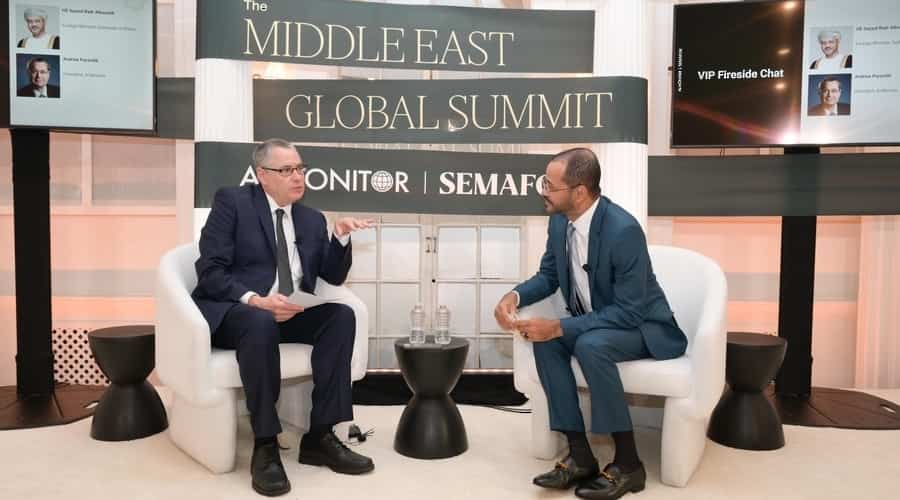 New York: Foreign Sayyid Badr Hamad Al Busaidi took part in a dialogue session at the Middle East Global Summit, organized by Al-Monitor media organization in New York.
During the session, Sayyid Badr underscored the Sultanate of Oman's firm stance on many regional and international issues, most notably the Palestinian cause.
Speaking about the Palestinian issue, Sayyid Badr stressed the necessity of achieving a comprehensive and fair peace on the basis of the Two-State Solution.
Sayyid Badr also voiced Oman's welcome of all initiatives aimed at encouraging and consolidating stability in the Middle East, given the benefits that stability brings about for all peoples of the region.
In addition, Sayyid Badr highlighted Oman's vision for the international zero carbon neutrality. He also demonstrated the pillars of Oman Vision 2040. He affirmed that Oman is open to multiple investment and partnership opportunities that can be forged in the fields of tourism, blue economy, the mining sector and other areas of economic diversification. – ONA