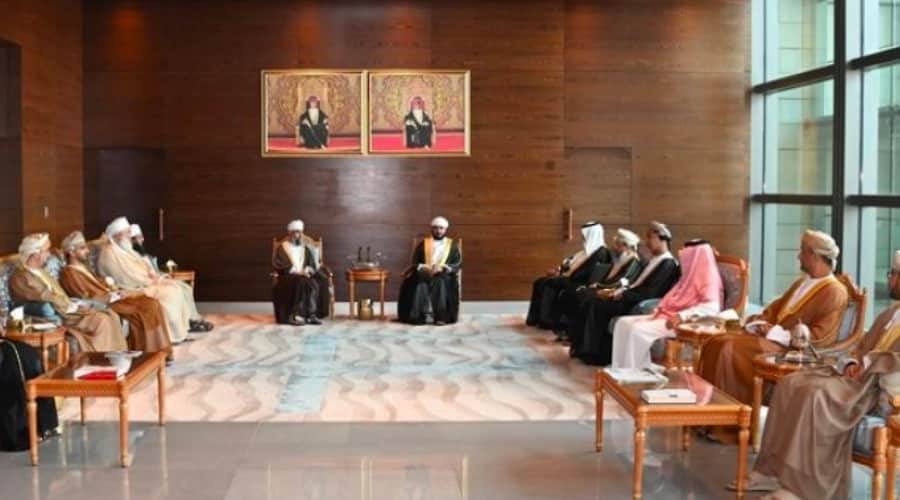 Muscat: The Omani Hajj delegation for this year 1443 AH, headed by Sultan bin Saeed Al Hinai, left the country today, heading to the Saudi Arabia.
The members of the mission were seen off at Muscat International Airport by Dr. Muhammad bin Saeed Al-Maamari, Minister of Endowments and Religious Affairs, and Abdullah bin Saud Al-Anzi, Saudi Arabia's ambassador to the Sultanate of Oman, and a number of officials in the ministry.
Upon arrival at King Abdulaziz International Airport in Jeddah, the mission is scheduled to head to Makkah Al-Mukarramah, while a team will head three days later to Al-Madinah Al-Munawwarah.
During its presence in Makkah and Madinah, the Omani Hajj Mission will serve the Omani pilgrims in the Holy Land and supervise their performance of rituals with ease.
The mission consists of the Fatwa and Religious Guidance Delegation, the Administrative and Financial Delegation, the Supervision of Hajj Companies, the Medical Delegation, the State Financial and Administrative Oversight Authority, the Royal Oman Police, the Media and Scout delegation.
It should be noted that the number of pilgrims in the Sultanate of Oman this year reached 8,338, including 200 pilgrims who are residents, while the number of Hajj companies reached 96 authorized companies.