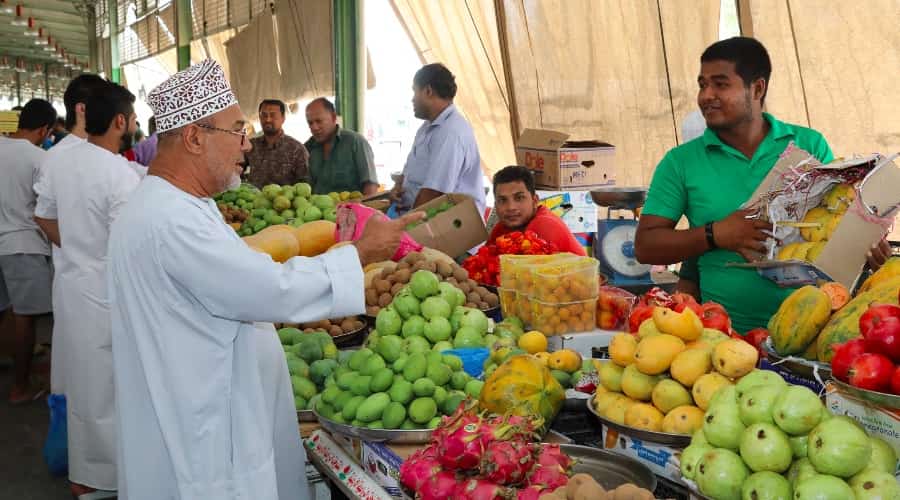 Muscat: The inflation rate in the Sultanate of Oman in October 2022 increased by 2.39% compared to the corresponding period in 2021, according to the latest data issued by the National Centre for Statistics and Information (NCSI).
The data indicated a rise in the prices of main groups in October 2022 compared to October 2021, such as food and non-alcoholic beverages by 4.64%, education by 0.05%, health by 3.45%, transport by 2.16%, recreation and culture by 1.13%, restaurants and hotels by 4.35%, clothing and footwear by 1.55%, furniture, household equipment and routine household maintenance by 2% and housing, water, electricity, gas and other fuels by 1.08%.
Meanwhile, inflation declined by 0.05% in the main group of communications.
Prices also went up for oils and fats by 20.81%, meats by 9.60%, milk, cheese and eggs by 6.08%, non-alcoholic beverages by 5.29%, bread and cereals by 4.90%, fruits by 3.71%, foodstuff by 4.57% and sugar, jam, honey and sweets by 2.32%.
On the other hand, prices went down for the main groups of vegetables by 2.27% and fish and seafood by 5.28%.