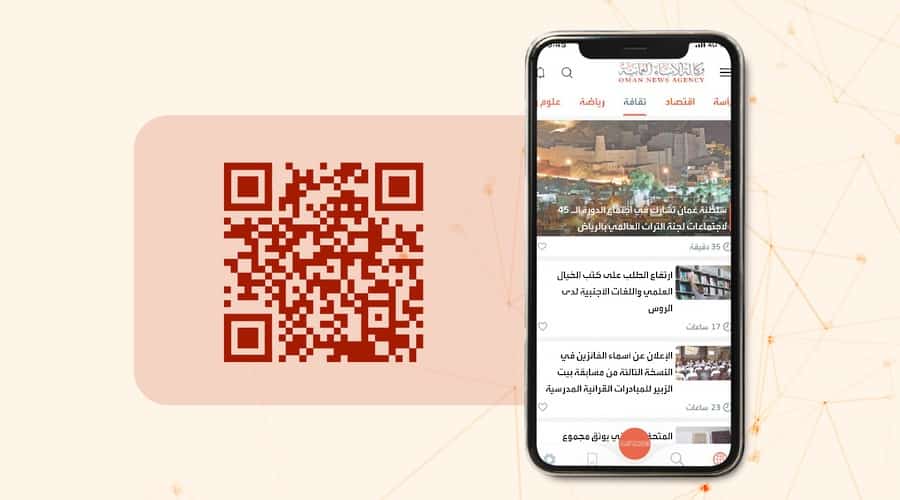 Muscat: The Ministry of Information today launched the electronic application of Oman News Agency (ONA) for smart devices. The step keeps pace with modern technical developments in disseminating news content.
Ibrahim Saif Al Azri, Editor-in-Chief and Director-General of the Oman News Agency, said that the launch of the application adds a new service to ONA browsers and followers, both in Oman and abroad.
Al Azri pointed out that, through the app, the readers are constantly and immediately informed of local and international developments and events. The readers can access ONA news under different categories, including "Royal News", "Oman Today", and "Governorates", in addition to "Economy" and international news which include "Policy" and "Miscellaneous" news.
He added that the app was designed to be compatible with various smart phones and tablet devices and it can add news updates round-the-clock.
"The app boasts a simplified and clear-cut user interface that serves timely news browsing and smooth navigation. The night mode eases eye strain when one is reading news in dark settings. The app also gives prompt notifications as soon as it receives updates", Al Azri explained
ONA app is also empowered with an advanced news searching feature that support visual news, audio news and news photos. It displays news content in high quality and allows reader reactions through personal comments, news sharing and offline reading of news in Arabic and English.
Readers who wish to browse ONA may upload the app through the following link:
https://play.google.com/store/apps/details?id=com.fictionx.onaapp
Moreover, iOS users may download the app through the following link:
https://apps.apple.com/app/id1624433566
The readers can also follow up ONA content and news services via:
https://www.www.omannews.gov.om.