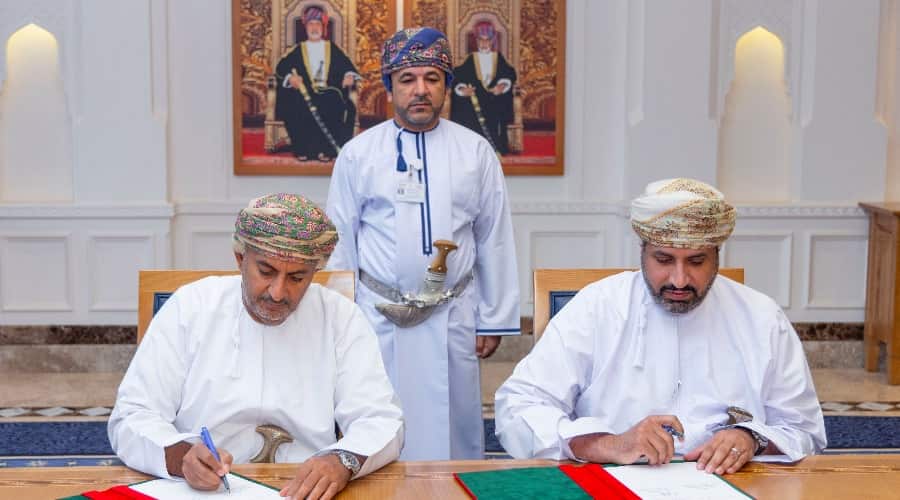 Muscat: The Ministry of Labour today signed a cooperation programme with the Public Authority for Special Economic Zones and Free Zones (OPAZ). The step seeks to urge investment projects to contribute more actively to the empowerment of Omanis to occupy jobs available at OPAZ divisions.
The agreement was inked by Dr. Mahad Said Ba'owain, Minister of Labour, and Dr. Ali Masoud Al Sunaidi, Chairman of OPAZ.
Al Sunaidi said that OPAZ exerts efforts to streamline procedures and services rendered to investors in its affiliated areas to ensure speedy clearance of licenses and permits through the electronic channels of the one-stop shop.
The programme comes within the framework of streamlining the procedures of attracting value-added investments which contribute to creating job opportunities and boosting localization of industries in special economic zones, free zones and industrial zones. – ONA