Muscat: Oman's Largest Food Festival , Muscat eat is back for the fourth season from 2nd Dec 2021
In a statement Oman news agency said: The Food Festival, which will be launched on 2nd December at Al Mouj Golf (GCM lawn), is one of the festivals that contribute to revitalizing the tourism movement in the Sultanate of Oman by attracting thousands of visitors from inside and outside the Sultanate.
Saleh bin Ali Al Khaifi, Director of the Tourism Events Department at the Ministry of Heritage and Tourism, says that the fourth edition of the festival hosts a series of interactive activities that allow visitors to explore the most famous Omani dishes with their rich flavours.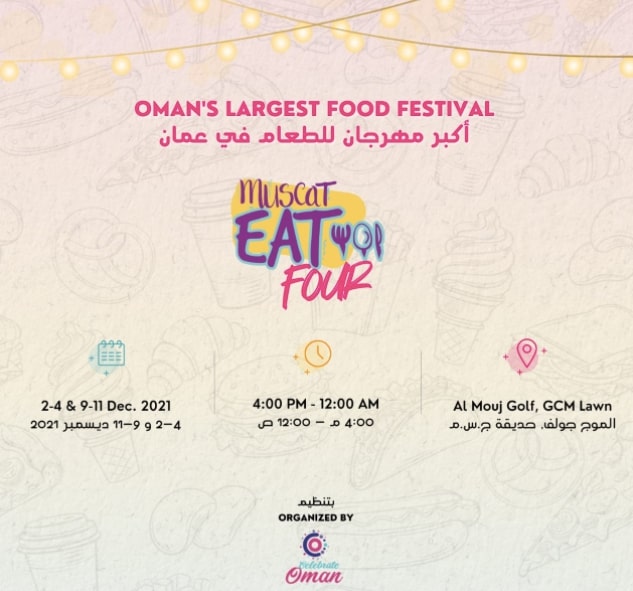 Enjoy the most delicious international cuisine prepared by the most skilled local and international chefs, with the participation of more than 150 Omani and international chefs and establishments.