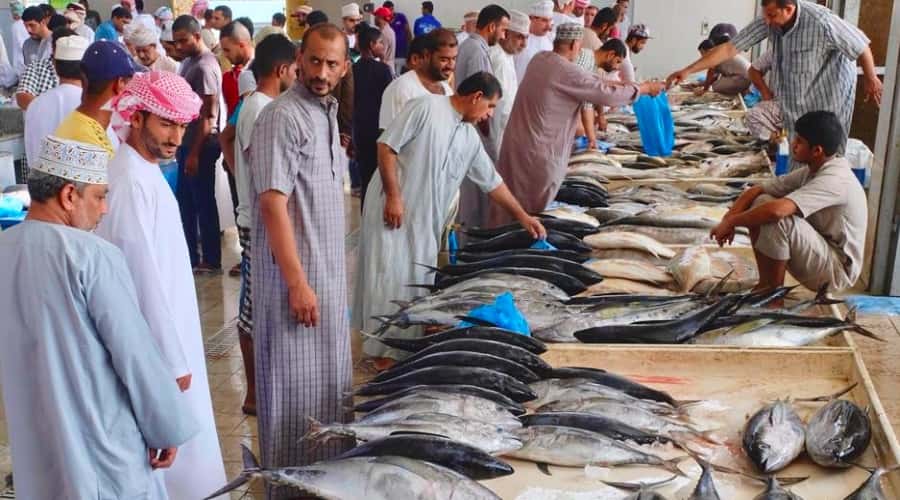 Muscat: The Ministry of Agriculture, Fisheries and Water Resources confirmed that it is monitoring fisheries traffic markets in the governorates of Oman to ensure the availability of fish products and to investigate causes of shortage in supply, if any.
The ministry quoted rainy winter weather conditions as reasons for low supply of some types of fish in Omani markets, since high sea waves resulting from those conditions prevented the fishermen from going out to the sea over the past few weeks.
It pointed out that there is diversity in the supply of different fish, with the exception of large pelagic fish (yellowfin tuna and longtail tuna) whose fishing was affected by the climatic conditions, the method of fishing and the fact that some target display markets are far from the coastal strip.
The ministry affirms that the wholesale central market plays a role in maintaining the stability of internal markets, namely by increasing the volume of unloaded fish. The wholesale market constitutes a link between all areas of landing and buyers. It achieves a degree of integration between areas of high production and areas of demand.
Acting in coordination with fisheries companies and factories, the ministry contributes to compensating the temporary shortage of supply in the affected fish markets.
The Ministry of Agriculture, Fisheries and Water Resources stressed that it would continue to monitor the situation in the local fish markets and take all necessary measures to ensure the stability of supply during the period of weather conditions.