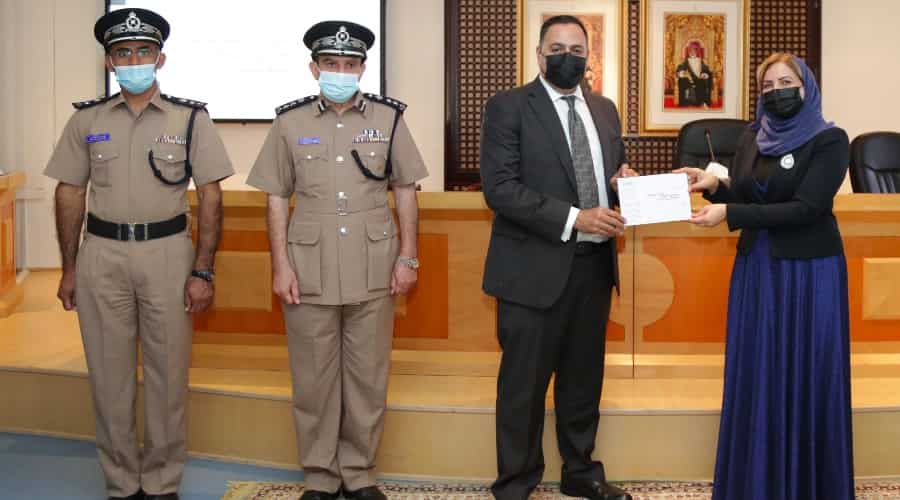 Muscat: The Ministry of Commerce, Industry and Investment Promotion (MoCIIP) on Sunday haneded over the Investor Residency Programme cards to 42 investors of different citizenship, including 17 10-year residency cards and 25 5-year residency cards.
According to which foreign investors and retirees are granted the right to long stay in the Sultanate.
Assila Salem Al Samsami, the Ministry's Undersecretary for Investment Promotion handed over the third batch of the investor residency cards, which includes (17) investors for a period of 10 years, and (25) investors for a period of 5 years. The total number of investors who obtained investor residency program cards reached (75) investors, since the beginning of the program last October until 16/1/ 2022.
.
Bassam Kaloti, an investor and general manager of Arab Weavers Furniture, who holds an investor residency for 10 years, said that the investor residency program is a wonderful, attractive and encouraging idea for current investors as well as attractive to investors from abroad alike, and in light of this program we have prepared plans to expand and open new branches in most states of the Sultanate Oman is in our field, as well as adding other goods and products in our showrooms, as well as the incentives and facilities provided by the Sultanate of Oman to those who have obtained an excellent investor residence and contribute to facilitating and diversifying investments in the future.
Zuhaira Abu Samra, an investor from Al-Nasaj Company, who holds an investor residency card for five years, added that the program is effective and successful to attract investments to the country and contributes to the development of the industrial and commercial sectors, given the strategic location of the Sultanate of Oman. During the coming period, we plan to make our products reach the consumer in the easiest way, and this is what distinguishes the Sultanate of Oman with the presence of a logistical network that facilitates diversification of products according to consumer requests, and we aim to expand our branches to reach more consumers. The facilities and incentives provided by the Sultanate of Oman to the foreign investor contribute to the stability of investors and bring in more investments through full foreign ownership, freedom of money transfer and tax exemption for a period of five years, as well as the presence of the necessary services at competitive prices.