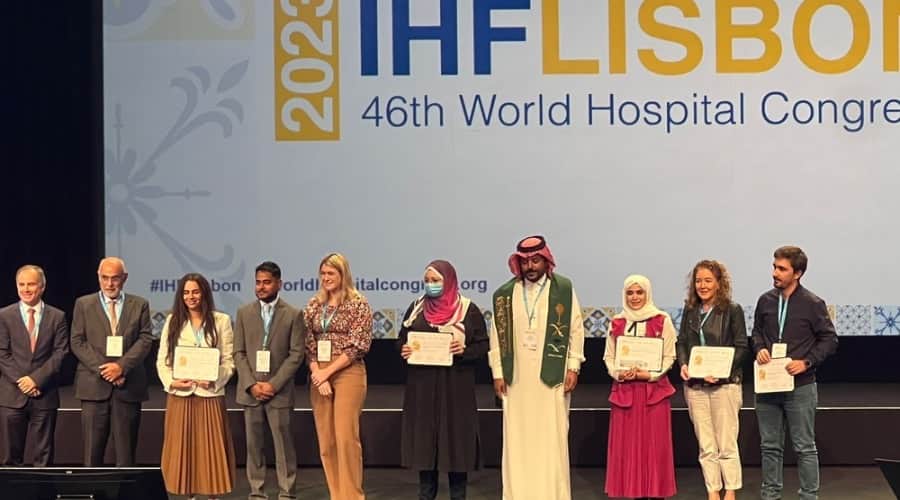 Lisbon: The Ministry of Health, represented by the Royal Hospital, participated in the World Hospital Federation Conference, which was held in Lisbon, Portugal, with 10 working papers and projects to highlight the latest developments and improvements implemented in the Royal Hospital, where the projects won awards and certificates of appreciation for their excellence.
The Royal Hospital's participation in the conference witnessed Fahima bint Mohammed Al Harthiya receiving a graduation certificate from the Executive Leaders Program for young men and women for the year 2023 under the supervision of the World Hospital Federation, to join the group of young executive leaders.
Also within the conference, Dr. Naima bint Khamis Al Balushi received the silver award at the American College of Healthcare Awards in Executive Excellence in Leadership and Management for her project to improve the patient experience at the Royal Hospital, while Rayya bint Ali Al Ghafriya received an honorary certificate for the project to transform the Royal Hospital into a green hospital through… Encouraging and improving optimal applications in reducing the generation of medical waste, represented by the Occupational Health Team at the Royal Hospital.
Nurse Mona bint Zahir Al Shaqsia received the award for the best scientific publication in the field of enhancing the competence of novice nurses, based on integrating training with practical simulation regarding critical care for children. Nurse Abeer bint Marhoon Al Hinai also received the award for the best scientific publication for the project of moral support and consolation for the families of palliative care patients located in the Royal Hospital.