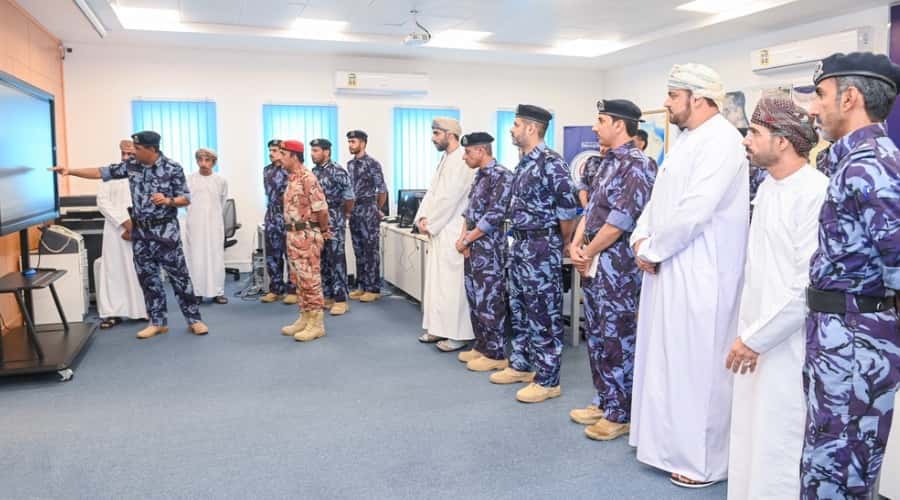 Muscat: The National Center for Emergency Management (NCEM) held a meeting headed by Major General Abdullah bin Ali Al Harithi, Assistant Inspector General of Police and Customs for Operations, Vice Chairman of the National Committee for Emergency Management, to review the developments of the expected tropical storm "Tej" and its effects on the governorates of Dhofar and Al Wusta and the extent of readiness.
The basic sectors, and the optimal mechanism for dealing with them to mitigate their effects during the coming days, in the presence of sector coordinators.
The committee heard a briefing from the Civil Aviation Authority (National Center for Early Warning of Multiple Hazards) on developments in numerical readings related to the tropical storm called (Tej) and its potential effects.
Regarding the preparations of the various sectors, the Relief and Shelter Sector gave a brief presentation on the sector's preparations represented in preparing (30) shelter centers distributed in the various states of Dhofar Governorate and supplying them with the necessary food supplies to sustain the conditions in a natural way during the expected climatic conditions, and activating three shelter centers in Al-Jazir Governorate in the Governorate. Central.
The Basic Services Sector also provided the governorate with various equipment, electric generators, and fuel tanks that ensure the continuation of basic services related to water, electricity, communications, roads, and waste management while dealing with the expected tropical situation.
The Search and Rescue Sector sent human crews, mechanisms and equipment concerned with search and rescue, in addition to boats equipped to deal with any cases requiring water rescue, and deployed five advanced points in the Dhofar Governorate to ensure the arrival of water rescue teams to the areas expected to be affected, and provided the governorate with a specialized team to deal with hazardous materials.
With regard to the medical response and public health sector, the sector in Dhofar Governorate was supported to enable it to provide health services and ensure their continuity according to the requirements of the situation.
Flights between Muscat and Salalah airports will also be intensified during the next 24 hours to enable the transportation of stakeholders and families who wish to move during the period of the tropical situation passing.
The National Committee for Emergency Situations Management will issue a number of statements related to the tropical situation in the coming days.
The Sub-Committee for Emergency Situations Management has been activated in the Dhofar and Al Wusta Governorates, and the National Emergency Situations Management Committee is following up on the stages of preparation and coordination between its various sectors to ensure proper management of the situation in a way that achieves the safety of lives and property.