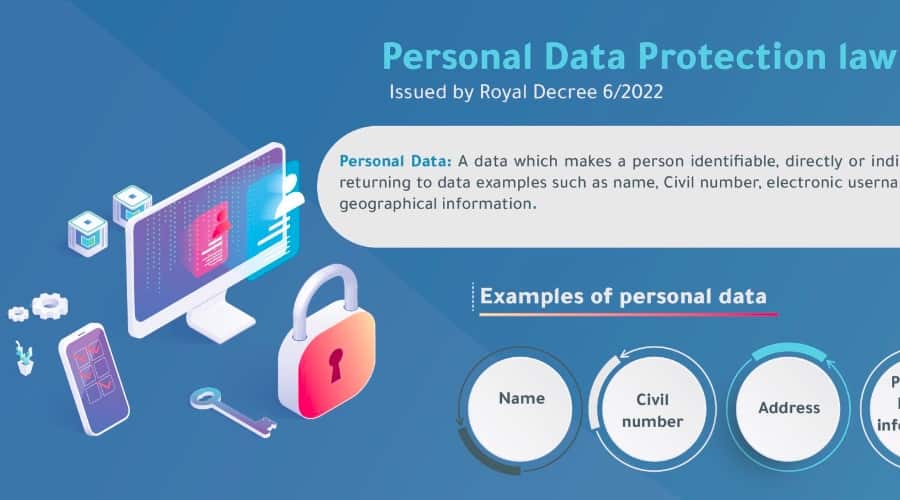 Personal Data Protection law issued by Royal Decree 6/2022
Muscat: The issuance of the Personal Data Protection Law contributes to creating a legislative environment that protects personal data and enables a thriving digital economy
Personal Data: A data which makes a person identifiable, directly or indirectly by returning to data examples such as name, Civil number, electronic usernames, and geographical information.
Goals
Creating a legislative environment that protects the personal data of individuals.
Attracting foreign investment in digital economy
Contribute to creative a data-driven digital economy
Educate individuals and institutions about the importance of personal data
Prevent the misuse of personal data.
Law principles and fundamentals
Reporting – Notifying the data owner when their data is collected
Determining the use (purpose) – The use of the data for its intended purpose.
Confidentiality – Ensuring the confidentiality of data and not revealing it without the consent of the person from whom it was collected
Security – Ensure that data is kept safe from potential breached.
Disclosure – Informing the data owner of the entity that requested his/her data.
The right of access – enabling Data owner to the access, update, delete the collected data.
Responsibility – The entity responsible for collecting and processing the data in case it violated the previous principles.
Examples of personal data
Name , Civil number, address, personal health information