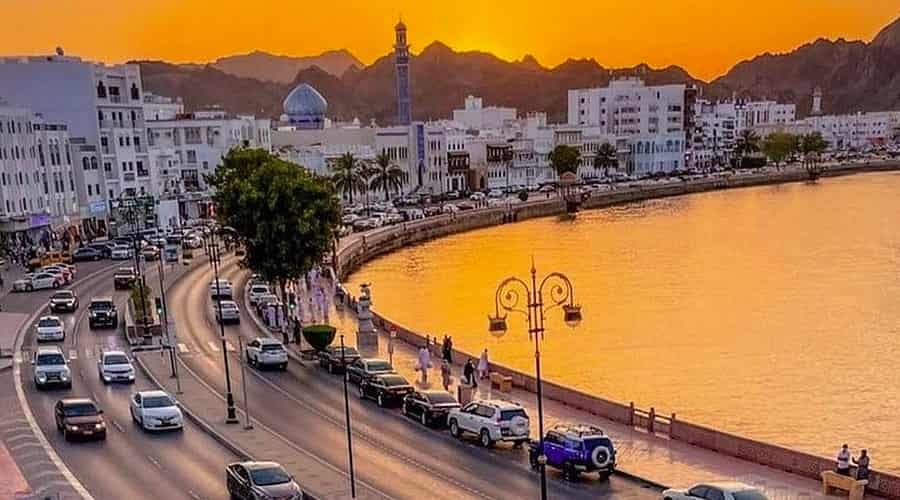 Muscat: The Central Bank of Oman (CBO) released its Annual Report for the year 2022.
The report presents an overall macroeconomic assessment of Oman during 2022 and analyzes major sectors of the economy through five chapters: Current Assessment and Macroeconomic Outlook (Chapter I); Output, Employment and Prices (Chapter II); Public Finance (Chapter III); Money, Banking and Financial Institutions (Chapter IV); and Foreign Trade and Balance of Payments (Chapter V).
The report also contains the audited balance sheet of the CBO and important CBO regulations issued during 2022.
The recovery of the Omani economy has now been firmly established, as evident by its continued progress in overcoming the economic repercussions of health conditions and the global geopolitical tensions.
The nominal GDP of the Omani economy grew by 30 percent in 2022, which was driven by improvements in both the hydrocarbon and non-hydrocarbon sectors, showing growth rates of 61.6 percent and 16.9 percent, respectively.
In the non-hydrocarbon sector, the recovery was broad-based with all major sectors showing positive growth during 2022. Non-petroleum industrial activities expanded by 23.5 percent in 2022 mainly due to rebound in nominal output from manufacturing by 49.6 percent.
The real GDP (base year 2018) of Oman grew by 4.3 percent during 2022 as compared with a growth of 3.1 percent in 2021. The improvement in real GDP growth was supported by all the major sectors with output from petroleum activities showing a remarkable growth of 10.2 percent supported by 5.9 percent growth in natural gas output.
Among the non-petroleum industrial activities, the output from manufacturing in real terms witnessed a growth of 17 percent, 'mining and quarrying' and 'electricity and water supply' witnessed growth of 10.5 percent and 4.5 percent, respectively.
In the services sector, 'accommodation and food services', 'transport and storage' and ''wholesale and retail trade', showed robust growth in real output during 2022 indicating a revival in contact-based services, which were the worst affected segment by the pandemic. Conversely, the output of construction sector, 'agriculture, and fishing' in real terms declined by 23.2 percent and 9.7 percent in 2022, respectively.
The Inflation rate during 2022 remained subdued, well below global average, benefiting from the monetary policy framework, fixed exchange rate regime and fiscal policy measures. The average consumer price inflation in Oman was 2.8 percent in 2022 compared to 1.6 percent in 2021.
Given the country's dependence on imports for meeting a large part of day-to-day requirements, the global inflation conditions had a dominant impact on prices in the Sultanate of Oman. The impact of global inflationary pressures on domestic inflation was, however, to some extent contained by appreciation in the nominal effective exchange rate (NEER) of the Omani Rial, which appreciated (y-o-y) by 6.3 percent in December 2022 amidst strengthening of USD, and government interventions that had largely insulated the domestic inflation from global inflation spikes.
Oman's public finance achieved remarkable positive fiscal performance in 2022, surpassing previous years, driven by higher oil and reform measures undertaken by the government.
Crude oil prices in 2022, surpassing the levels observed in the previous year. The average Oman oil price in 2022 was USD 95.4 per barrel, higher by 48.4 percent than that in a year ago, while oil production during the year increased by 9.6 percent compared to 1.9 percent in 2021. These developments have generated fiscal space for the government to undertake productive expenditure while remaining on the course of fiscal consolidation spelt out under the Medium-Term Fiscal Plan (MTFP).
Government revenue during 2022 witnessed a notable increase of 29.3 percent compared to the previous year. This was primarily driven by higher oil and gas revenue as well as other current revenues.
The government expenditure also increased by 7.3 percent in 2022 from the level seen in the previous year. The surge in oil revenues provided a cushion for the economy, leading to the Sultanate of Oman reporting its first surplus since 2014.
Meanwhile, the government has successfully restored fiscal sustainability by enhancing non-oil revenue, increasing spending efficiency, and controlling the budget deficit. This resulted in a fiscal surplus of 2.6 percent in 2022 from a deficit of 3.6 percent in 2021. These effective measures enabled the government to successfully decrease the public debt to GDP ratio to 40.2 percent in 2022 from 61.7 in 2021.
As a result of the continued efforts in debt reduction and improved fiscal outcome, Oman experienced positive and stable improvements in its credit ratings outlook during 2022, as recognized by credit rating agencies.
The CBO continued to focus on ensuring that the financial sector serves as a source of strength for the Omani economy. Consequently, the banking sector in the Sultanate of Oman showed improved performance with total assets of the banking sector increasing by 0.8 percent to reach RO 38.8 billion at the end of 2022. The total credit increased to RO 29.2 billion in 2022 showing a growth of 4.8 percent over 2021, while aggregate deposits showed a growth of 1.1 percent by the end of the year.
The banking sector remained sound and resilient and continued to be well capitalized on the back of an effective supervisory framework and the deployment of appropriate policy tools. Thus, gross non-performing loans (NPLs) remained reasonably low, at 4.36 percent as of December 2022. In addition, the capital adequacy ratio (CAR) stood at 19.7 percent at the end of 2022 from 19.4 percent a year ago.
Furthermore, the liquidity position of banks remained comfortable as indicated by the prescribed liquidity ratios. Moreover, monetary aggregates showed marginal growth during 2022, while reserve money (monetary base) contracted by 18.3 percent in 2022, broad money grew by 0.6 percent. Among the sources of money supply, broad money slight expansion was supported by growth in assets of the banking system.
The external position strengthened substantially in 2022, driven by higher hydrocarbon exports and fiscal adjustments. These factors contributed to a significant surplus in the current account. Accordingly, the current account balance (CAB) showed a marked improvement in 2022, with merchandise exports registering a strong growth under both oil and non-oil exports, while re-exports remained unchanged during the year.
Merchandise imports also rose during the year but at a slower pace than exports, leading to a significant increase in trade surplus. The services account deficit increased moderately during the year due to higher outward payment towards transport with relaxation in travel restrictions and also increased shipping costs.
As a result of these developments, CAB posted a surplus to RO 2,212 million in 2022 from a deficit of RO 1,839 million in 2021. The financial account turned to a net outflow of RO 2,519 million in 2022 compared to net inflow of RO 2,284 million in 2021, reflecting a positive performance under foreign direct investment (FDI), portfolio investments, and other investments.
However, the reserve assets in 2022 declined by RO 580 million, mainly attributed to the debt repayments made by the government during the year.
The macroeconomic outlook of the Omani economy has significantly improved, successfully overcoming the challenges posed by the COVID-19 pandemic and ongoing global geopolitical tensions. The steadfast implementation of reforms agenda under the strategic direction of Oman Vision 2040, along with favorable oil prices draw an optimistic macroeconomic outlook for Omani economy for 2023.
Economic activities in the Sultanate of Oman are witnessing revival, with real output growing, and inflation being contained at low levels. The oil prices are expected to remain at a higher-level providing support to hydrocarbon activities.
The non-hydrocarbon activities are also projected to show a moderate growth in real terms in 2023 with the expected increase in demand for Omani exports. The fiscal outlook for 2023 is projected to improve as a result of oil windfalls and fiscal consolidation measures, which have had a positive impact on both fiscal and external positions.
The expected continuation of non-hydrocarbon growth is likely to contribute to an improved fiscal outcome, potentially leading to a fiscal surplus. This comes in line with the government's commitment to fiscal consolidation and opens up opportunities for productive expenditures and support for economic activities. Additionally, the external sector is expected to benefit from robust demand for Omani non-hydrocarbon exports. Overall, the outlook for 2023 indicates a sustained revival in economic activities in the country. – ONA