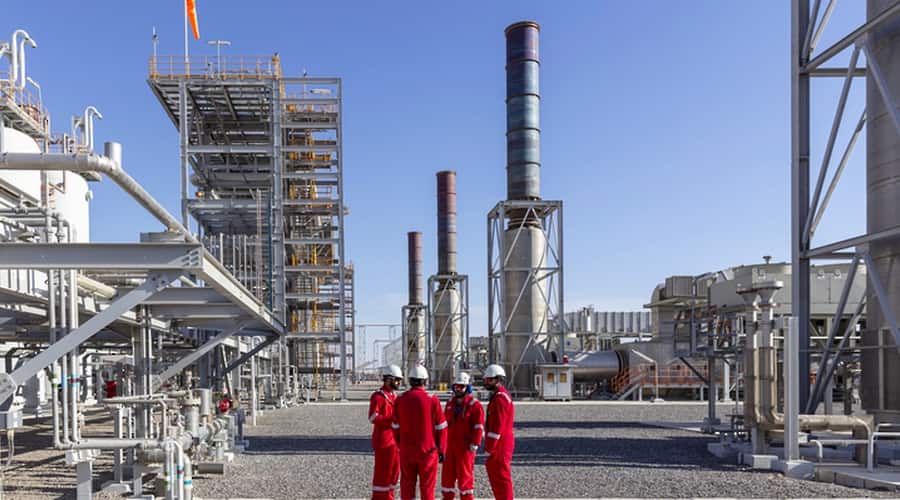 Muscat: The total quantities of Oman's crude oil exported as at the end of July 2023 stood at 178,956,300 barrels. The average oil price calculated at USD 80.5 per barrel. Oil production hit 223,544,500 barrels.
Date released by the National Centre for Statistics and Information (NCSI) showed that the total crude oil production dropped by 1.5 percent to reach 174,642,500 barrels. The total condensates production rose by 6.6 percent to reach 48,902,100 barrels.
The average of daily oil production hit 1,054,500 barrels as at the end of July 2023. China topped the list of countries importing Oman's crude oil with 163,167,900 barrels, followed by Japan with 5,845,400 barrels, India with 2,716,200 barrels, followed by Korea with 1,951,600. Crude oil exports to other countries stood at 5,275,100 barrels.
The total local production and imports of natural gas stood at 30,914.5 million cubic meters as at the end of July 2023, constituting a rise by 1.4 percent against 30,485.4 million cubic meters reported during the corresponding period in 2022.
Natural gas usage by industrial projects stood at 18.102,1 million cubic meters. Oilfields used 7,865.4 million cubic meters of natural gas whereas power generation plants used 4,794.6 million cubic meters of natural. Industrial estates used 152.5 million cubic meters of natural gas.
Production of non-associated natural gas including imports stood at 24,713.3 million cubic meters whereas production of associated gas stood at 6,201.2 million cubic meters.