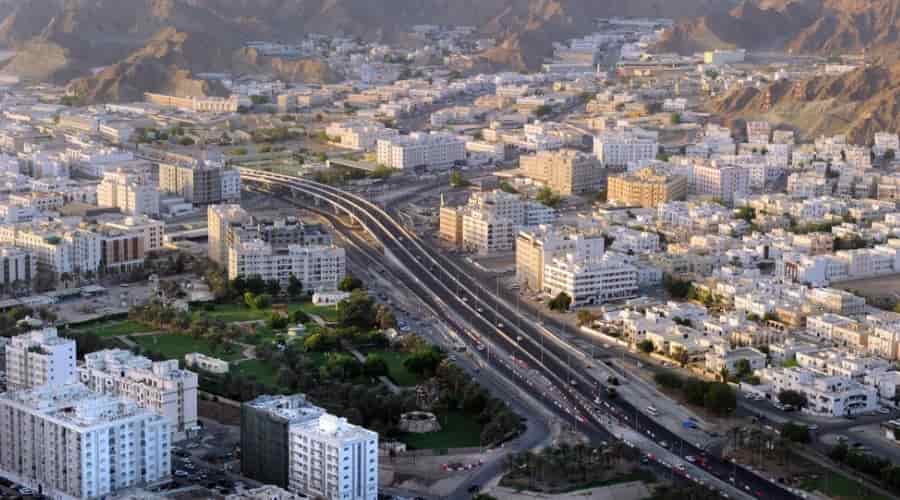 Muscat: Oman's real estate market has seen steady growth over the past two years, driven by the notable increase in the expatriate population over the last 18 months and strategic investment in the economy.
The Oman Property Report 2023 by Savills highlights the country's public debt decreasing from 65% of GDP in 2020 to approximately 40% in 2022, the positive shift in macroeconomic fundamentals, and the government's focus on pro-growth initiatives, infrastructure, diversifying the economy, investing in green energy, and creating long-term economic opportunities.
Oman macroeconomic & demographic overview
The expatriate population in Oman, which had been steadily growing until 2016, faced a downward trend starting in 2017. This decline was further exacerbated by the Covid-19 pandemic, leading to a sharp drop of nearly 12% in the total population of 2020. Although there was a modest decrease in expatriate numbers in 2021, 2022 marked a turning point, with the expat population increasing by an impressive 20% due to the improved economic conditions.
The trend has continued in 2023, with a 5% rise so far compared to the previous year. As a result, the expatriate population in the Sultanate has surged by 33% from a low point of 1.63 million in September 2022 to a record-breaking 2.17 million in May 2023.
In June, the Omani government awarded a $6.7 billion contract to build the world's largest green hydrogen plant in Duqm. It is also working towards growing the country's rail and metro capacity, as well as pushing ahead with a crucial passenger and freight rail link connecting the country's industrial hub in Sohar to the UAE.
Residential rental market
The Muscat residential rental market has begun to reap the benefits of this notable growth in the expatriate population. Rental values have been stabilising, and in some areas, there are even signs of growth. Key localities such as Al Mouj, Qurum, Shatti Al Qurum, Madinat Al Sultan Qaboos, and others have experienced increased demand due to their central locations, amenities, and the quality of properties they offer. In particular, Al Mouj has seen rental values rise by approximately 10 to 20% over the last 18 months, while Qurum has witnessed a 5 to 15% increase.
"Over the coming 12 months, we would expect rental values for mid-to-high-end units to remain relatively stable (and even show moderate increases in some locations), but that moderate downward pressure will remain for low-end properties," said Matthew Wright, Head of Consultancy, Savills Oman.
Office rental market
Despite the ongoing supply and demand imbalance in Muscat, achievable rental values for mid-range to higher-quality office spaces have remained largely stable over the last 18 months. Landlords, whilst not lowering headline rents, have been offering incentives to attract and retain tenants, such as extended rent-free periods. In the coming year, the market is expected to remain tenant-favoured, with rental values remaining stable, especially for mid-to-high-end units. However, there may be moderate upward pressure on rental values in some locations.
Similar to other markets in the region, serviced office facilities have seen a significant expansion across Muscat over the last decade. Despite the increasing supply, demand for serviced office space has kept pace resulting in generally good uptake and occupancy levels.
"The resurgence of the expatriate population in Oman has had a positive impact on the residential rental market in Muscat," said Ihsan Kharouf, Head of Savills Oman.
"This growth has led to increased demand for rental properties, especially in higher-quality localities. As the economy continues to recover and oil prices remain favourable, we anticipate a steady increase in expatriate numbers and a sustained positive trend in the residential rental sector." Speaking on the broader regional economy, Swapnil Pillai, Associate Director for Middle East Research said: "In the global context, the Middle East has generally stood out as a region with strong demand for office space, in contrast to downsizing trends seen in other parts of the world. The Middle East's office market, including cities like Dubai, Abu Dhabi, and Riyadh, has experienced increased demand, leading to high occupancy levels and rental value growth in many developments."
As the expatriate population in Oman continues to grow and the real estate market stabilises, Oman's economic outlook remains positive. The International Monetary Fund (IMF) projects steady growth in GDP at current prices from 2024 to 2028, reinforcing the sultanate's position as a resilient and promising market.