Muscat: Following the Royal orders of His Majesty Sultan Haitham bin Tarik, the Shura Council will hold an extraordinary session on Thursday, 9 November 2023 to elect a chairman and two deputy chairmen for the Council's 10th term (2023-2027).
Sheikh Ahmed Mohammed Al Nadabi, Secretary-General of the Shura Council, said that the Secretariat General finalized all steps to hold the extraordinary session. The session will be conducted electronically as per the standards set and implemented in its 9th term, he added.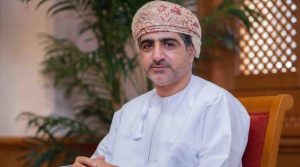 Al Nadabi pointed out that, according to established procedures, the oldest member will preside over the session if he is not a candidate wishing to contest the position of chairman or deputy chairman.
The extraordinary session's chairman will be assisted by two younger members, said Al Nadabi, noting that the proceedings of the session will begin with the Secretary's General speech. Then, the members will take the oath and proceed with the election process. They will elect a chairman and two deputy chairmen in two separate ballots. – ONA