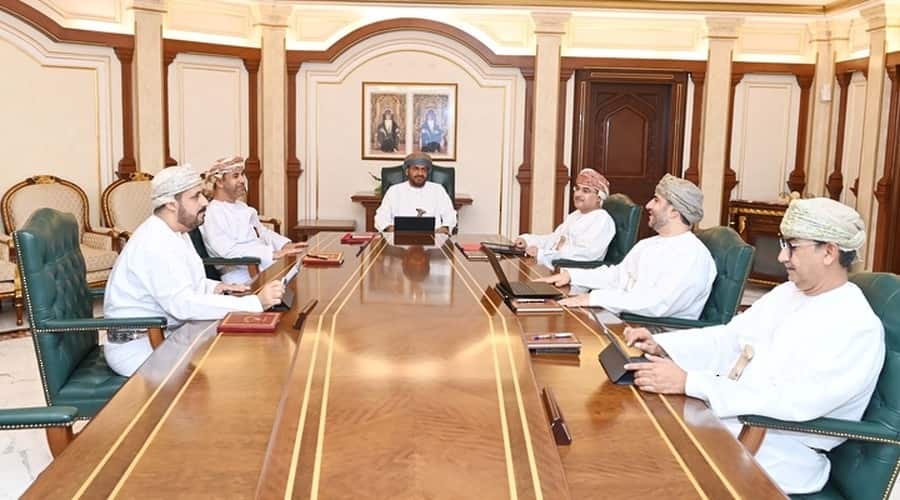 Muscat: In its 5th meeting during 2023, the Tender Board today awarded tenders to the tune of RO 488,703,331 to carry out additional works that are in completion of development projects in many fields.
The meeting was held under the auspices of Dr. Said Mohammed Al Saqri, Minister of Economy.
The additional works covered five main projects: The design and construction of Oman Cultural Complex building comprising the National Theatre, the National Library, and the National Records and Archives Authority and eight other facilities (RO 147,800,000); the supply of medicines, vaccines and serums for the Ministry of Health (RO 130,641,592); a project to design and implement the remaining parts of the first phase of Al Batinah Coastal Road (RO 78,951,000); the dualization of Al-Ansab-Al-Jifnain Road (RO 53,000,000) and a project to furnish the Health Ministry's new building (RO 7,851,605).
The Tender Board also approved the following projects: The construction of a tunnel at Ateen Road's intersection with 18 November Street in the wilayat of Salalah (RO 7,521,813); the management, organization, implementation and marketing of Muscat Winter Wonderland activities (RO 6,930,000); the design and implementation of Oman's pavilion and exhibition at Expo 2025 in Osaka Kansai, Japan (RO 6,600,000); the dualization of Sultan Taimur Street in the city of Salalah, Dhofar Governorate (RO 6,201,339) and the dualization of Al-Farouq Street in the city of Salalah, Dhofar Governorate (RO 4,979,360), among other projects.