Muscat: The Sultanate of Oman, represented by the Telecommunications Regulatory Authority and the International Telecommunication Union, signed a memorandum of understanding to assist the International Telecommunication Union in performing measurements related to cases of harmful interference affecting space services, at the ITU headquarters in Geneva.
On the Omani side, His Excellency Eng. Omar bin Hamdan Al Ismaili, CEO of the authority, signed it, while Mario Manevich, Director of the Radiocommunication Office of the Union signed on the side of the Union.
The memorandum of understanding aims to enhance cooperation between the two sides in monitoring space radio services, as the authority, through the radio monitoring station located in Muscat, will perform measurements related to cases of harmful interference between radiocommunication stations of different countries, which affect many services, the most important of which are distress and safety services and frequencies. Used in the safety and regularity of flights in the aviation service.
It is hoped that the memorandum will also contribute to developing the capabilities of the national cadres working at the station.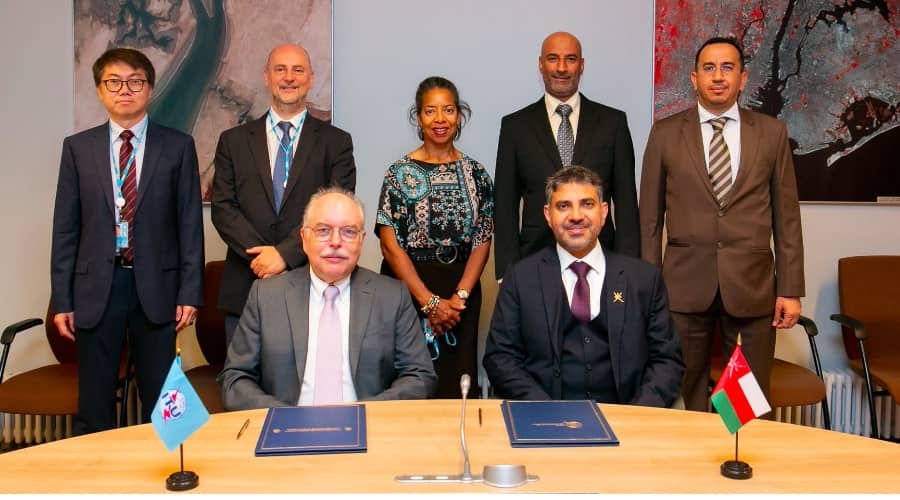 The radio monitoring station for space services, which opened in 2018 in the Wilayat of Bausher, is the first station of its kind in the Middle East concerned with monitoring space radio services, and the ninth station in the world owned by its organization, according to the report of the International Federation.