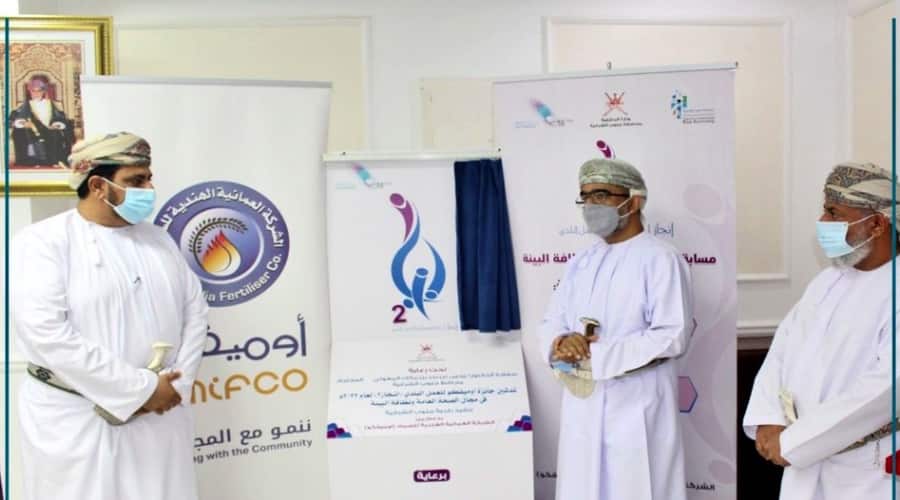 Muscat (ONA): The price of Oman India Fertiliser Company"OMIFCO" for municipal work was launched today in the Governor's Office of South A'Sharqiyah
The second version of the price covers the fields of general health and environmental cleanliness.
It targets several segments, including families, schools and people living in residential areas in the Wilayats of the Governorate of South A'Shrqiyah
The logo of the prize was unveiled and a presentation was given on the award's goals.
The inauguration ceremony was held under the patronage of Dr. Yahya Badr Al Ma'awali, Governor of South A'Sharqiyah.