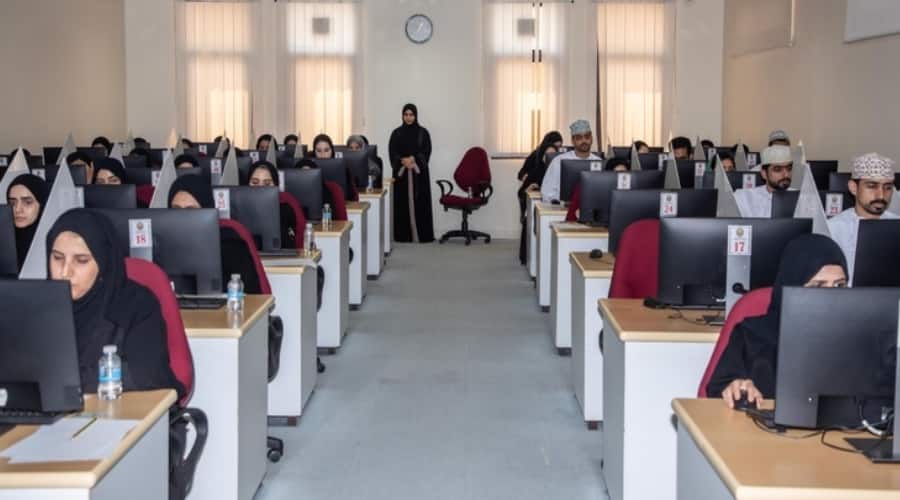 More than 580 doctors take entrance exam for OMSB
Muscat:  The Oman Medical Speciality Board today conducted the entrance exam for doctors wishing to join medical specialties for the academic year 2024/2025.
589 male and female doctors from inside and outside the Sultanate of Oman took the exam, including 7 doctors who took the exam remotely, to later compete to join 19 specialized training programs at the Oman Medical Specialty Board (OMSB).
It is noteworthy that the entrance exam is held annually, after it was developed and prepared by local expertise and competencies at the Oman Medical Specialty in cooperation with faculty members in various training programs.
The exam consists of 160 multiple-choice questions, and the questions vary to include all specialized medical fields based on a pre-determined curriculum. After taking the exam and succeeding in it, doctors applying to join the specialized training programs must pass personal interviews for final acceptance to join the specialized training programs.