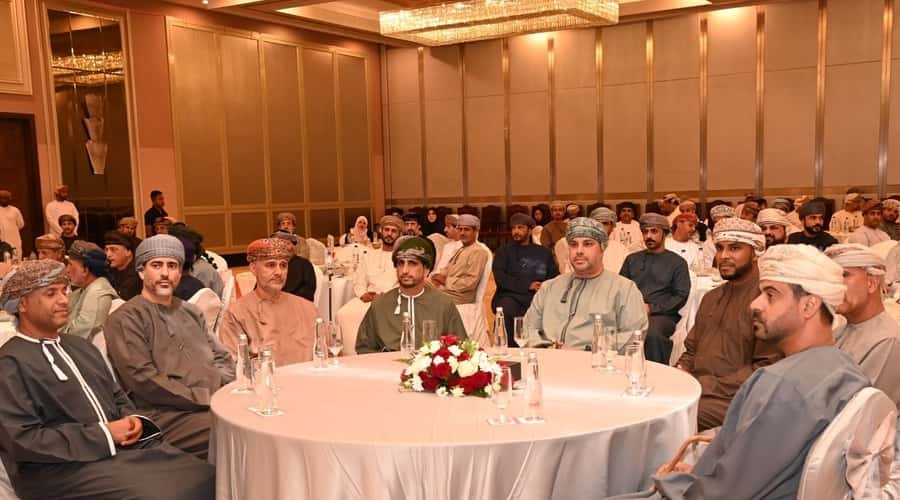 Salalah: The global integrated energy group OQ Salalah and OQ Gas Networks signed 4 agreements and memorandums of cooperation with a number of government agencies in Dhofar Governorate under the patronage of His Highness Sayyid Marwan bin Turki Al Said, Governor of Dhofar.
The memorandums of cooperation signed by OQ Gas Networks stipulated the provision of a CT scanner for the heart center at Sultan Qaboos Hospital in Salalah, and the development of the Al-Saada and Awqad health centres.
It also stipulated the provision of 20 schools in Dhofar Governorate with video and display devices that enable male and female students to display educational and cognitive content from the global information network (the Internet), and funding for the development of facilities at the Sultan Qaboos Youth Complex for Culture and Entertainment.
As part of the efforts made by OQ, the global integrated energy group, to enhance academic capabilities, OQ Salalah signed a cooperation agreement with the University of Technology and Applied Sciences, Salalah Branch, related to developing joint cooperation between the two sides to expand the horizons of male and female students in academic fields.
OQ also signed an agreement with Dhofar University aimed at cooperating in refining the knowledge of male and female students and empowering them in practical and academic aspects.
Engineer Khalid Al-Asmi, Executive Director of OQ Salalah, gave a speech in which he said that the OQ Group – since its establishment – has been working to achieve future aspirations, through the strategic vision aimed at enhancing and diversifying its investments within the clean energy sectors, according to steady steps towards progress, prosperity and growth. "OQ" is an integrated global company working in the field of energy and petrochemicals, with its roots rooted in the Sultanate of Oman, and has a strong presence in 17 countries.
The company's operations cover the entire value chain, starting from exploration and production, through transportation, storage, refineries, and petrochemicals, all the way to the final products, and their distribution and marketing in more than From 60 countries around the world, which makes OQ one of the leading companies in the energy sector.