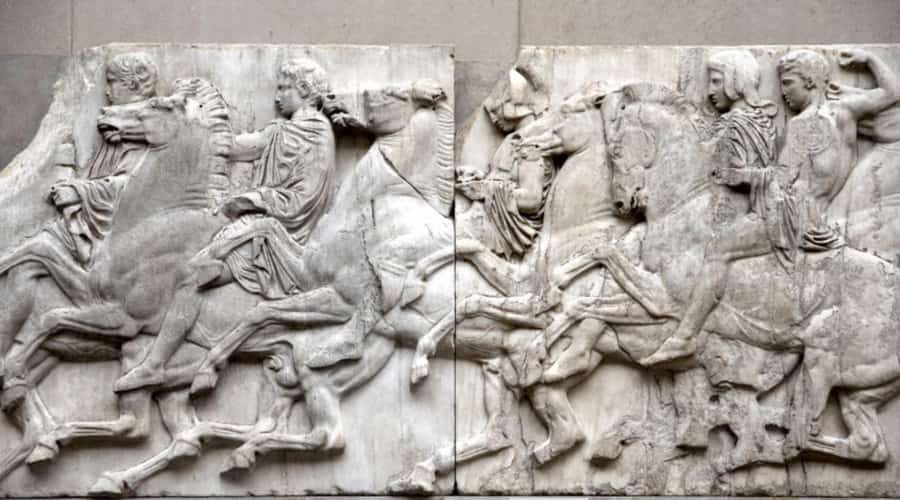 London: A recent study has revealed hidden colors and intricate patterns on a 2,500-year-old Parthenon Sculptures, also known as the Elgin Marbles.
Contrary to the popular assumption that these ancient Greek statues were pure white, the study uncovered a vibrant history of the used colors and details on the sculptures.
The study was published in the journal Antiquity.
"The Parthenon sculptures at the British Museum are considered one of the pinnacles of ancient art and have been studied for centuries now by a variety of scholars," study lead author Giovanni Verri, a conservation scientist at the Art Institute of Chicago, said in a statement.
The research utilized luminescent imaging to reveal trace chemical elements of the hidden paint on the sculptures, exposing floral designs and smudged figurative depictions. Four primary pigments were identified, including an Egyptian blue, an unusual purple, and two types of white pigments.
This discovery challenges the long-standing belief that the sculptures were intentionally left white by ancient Greek artists due to the assumption that paint didn't adhere well to marble.