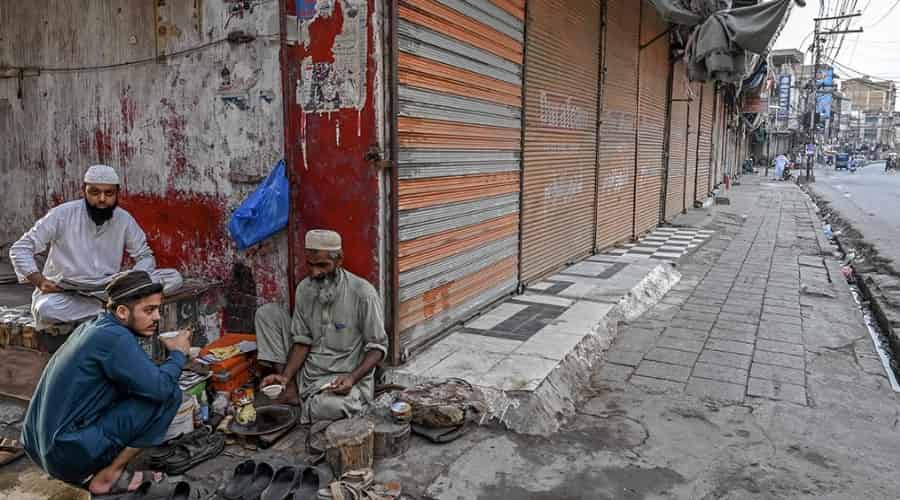 ISLAMABAD: Thousands of Pakistan traders shuttered their shops on Saturday, striking over soaring energy and fuel bills stirring widespread discontent ahead of national elections. Decades of mismanagement and instability have hobbled Pakistan's economy, and this summer Islamabad was forced into a deal with the International Monetary Fund (IMF) to avert default. However, the global lender demanded that popular subsidies cushioning living costs be slashed. Petrol and electricity prices have rocketed.
There were widespread market closures on Saturday in Lahore, Karachi and Peshawar, where abandoned bazaars were posted with placards decrying "the unreasonable increase in electricity bills and taxes". "Everyone is participating because the situation has become unbearable now," Lahore's Township Traders Union president Ajmal Hashmi told AFP. "Some relief must be given so people can put food on the table." Traders wield immense power in Pakistan, and with an election due in the coming months the government faces the delicate task of keeping them onside while sticking to IMF austerity measures.
Pakistan has historically been hamstrung by chronically low tax takings—including from traders—which have seen it accrue huge foreign debts it struggles to pay down. The IMF hopes to end a cycle of bailouts which have propped up the economy for decades.
'Growing disconnect'
On Friday, caretaker prime minister Anwaar-ul-Haq Kakar said citizens would have to pay inflated bills as there is no "second option". "When you subsidize, you shift your fiscal obligations to the future. Rather than addressing the issue, you just delay it," he told reporters in Islamabad.
The government raised petrol prices past the threshold of 300 rupees ($1) per litre for the first time this week. That exchange rate against the dollar is the lowest in the nation's 76-year history. Meanwhile, fresh data showed year-on-year inflation in August stood at 27.4 percent, with motor fuel bills up eight per cent on July. "The bills we have received this month exceed our earnings," said Babar Mahmood, president of the Electronics Market Traders Union in Lahore. "There is a growing disconnect between the general public and those in positions of power."
A caretaker government has been ruling Pakistan since parliament was dissolved last month, charged with ushering in elections, although no date has yet been announced. The interim leadership, and the terms of the IMF deal, were hashed out by previous prime minister Shehbaz Sharif at the head of a shaky coalition which battled to turn around the economy in its short tenure after ousting Imran Khan in 2022. Khan, Pakistan's most popular politician, is in prison battling a slew of legal cases he says are intended to keep him from contesting the polls. Meanwhile, the nation also faces a worsening security situation with nine soldiers killed in a suicide attack on Thursday. – AFP