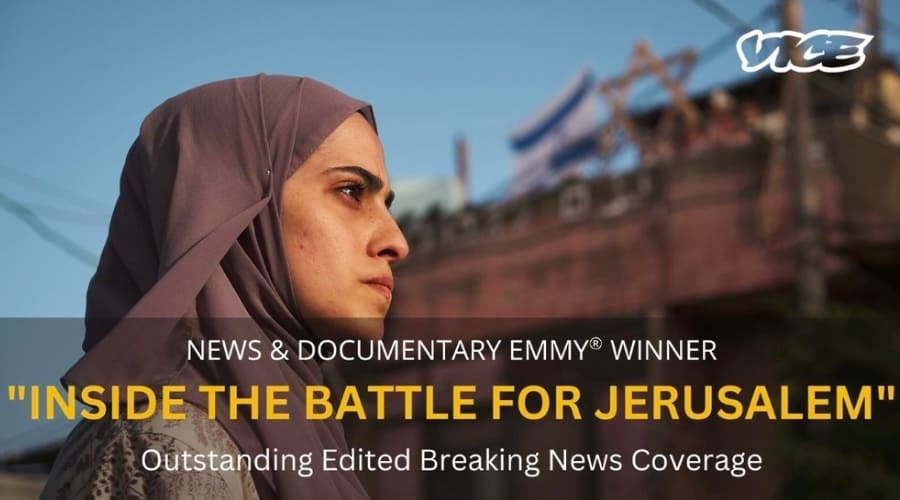 New York: The documentary film (Inside the Battle for Jerusalem) by Palestinian photographer Ayman Abu Ramoz and South African photographer Dan Bitman won two awards for best photography and best news coverage among thirty films in the world, at the emmy award festival held in New York, USA.
Photographer Ayman Abu Ramoz told the Oman News Agency: Most of the film's story was based on the events of Sheikh Jarrah neighborhood in Jerusalem, whose residents faced attacks from the Israeli occupation by arresting, searching, beating, and providing protection to settlers who tried to seize homes.
Abu Ramoz continued: The duration of the film is twenty minutes, and it won first place after the vote, which was conducted in a secret way.