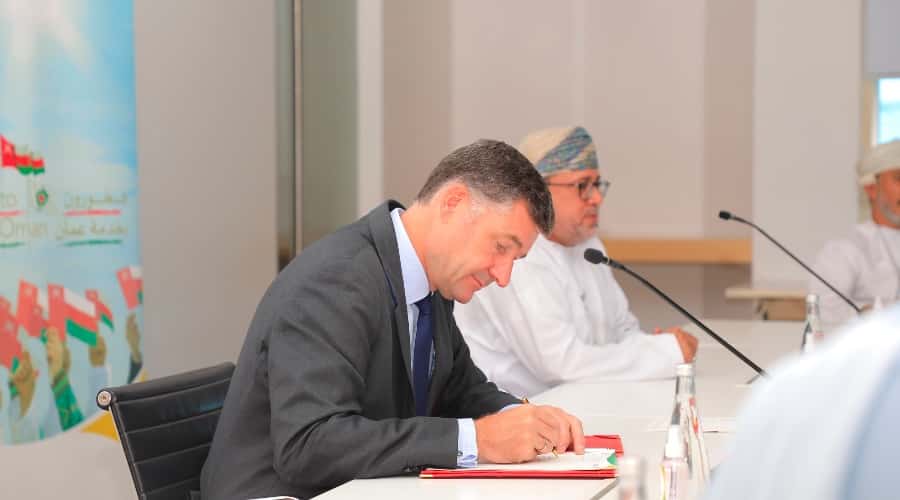 Muscat: Petroleum Development Oman, in cooperation with the Ministry of Labor, signed agreements with seven contracting companies to provide employment-related training programs to hone the skills of more than 250 Omanis and employ them in various positions.
The memoranda of cooperation – which comes within the framework of the "Imdad" initiative of Petroleum Development Oman – were signed virtually under the patronage of His Excellency Dr. Saeed bin Hamad Al-Rubaie, President of the University of Technology and Applied Sciences.
Under these agreements, the trainees will be guaranteed upon successful completion of the training programs – which extend from 10 to 18 months – to obtain jobs with the Arab Industries Company, the Special Technical Services Company, the Mohammed Al-Barwani Oil Services Company, the Shaher United Trading and Contracting Company, and the Al-Ghalbi International Engineering and Contracting Company. Zawawi Company for Engineering Energy Technology, and Carillion Alawi Company.
In this regard, Steve Fismer, General Manager of PDO, said: "The restrictions imposed by the pandemic on some aspects of our work would not have prevented PDO from continuing to enhance In-Country Value, especially the issue of job creation for Omanis. In 2021 The company's "Imdaad" program has created more than 3,000 job and training opportunities for Omanis within the oil and gas sector.
Wismer indicated that the training programs offered under these agreements will provide opportunities in many new fields, including electrical protection system inspection engineers, electrical inspectors, HVAC system specialists, and crane operators. Other areas covered by the training programs include: drilling mud engineers, electrical assistants, quality assurance and quality control engineers, and health, safety and environment specialists.
In addition, as part of PDO's efforts to bridge the gap between industry and academia and support the local education system, the company donated two HVAC units to the University of Technology and Applied Sciences. This contribution will support the establishment of the first HVAC specialization in Oman with actual units of these systems enabling students to acquire practical skills. In order to increase the demand for graduates in this field in the labor market, the university will also work to improve the current diploma program in refrigeration and air conditioning engineering to include courses in heating, ventilation and air conditioning systems.