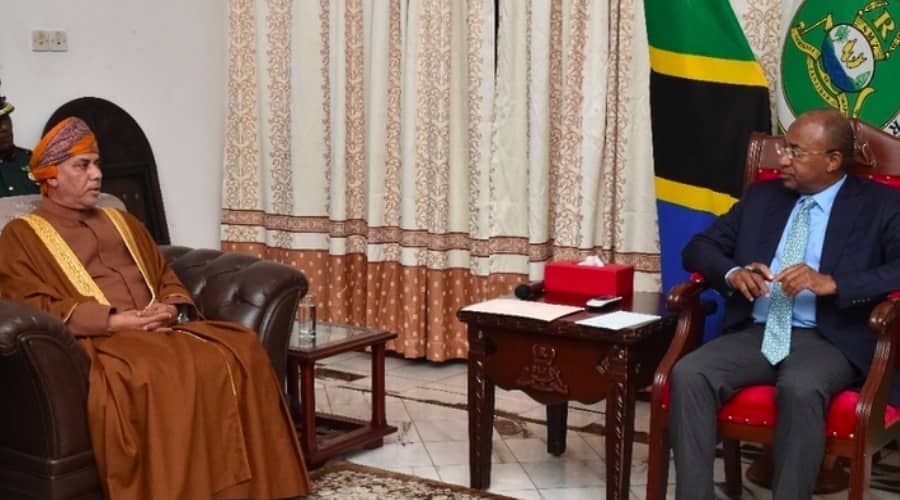 Muscat(ONA) : President Hussein Ali Mwinyi of Zanzibar received at his office today Mohammed Nasser Al Wahaibi, Undersecretary of the Foreign Ministry for Administrative and Financial Affairs. Al Wahaibi conveyed greetings of Sayyid Badr Hamad Al Busaidi, Foreign Minister, to President Mwinyi.
He also handed the President of Zanzibar an invitation to visit the Sultanate of Oman. The meeting reviewed the bilateral relations between the two countries, as well as means of enhancing cooperation to serve the joint interests.
The meeting was attended by Saud Hilal Al Shidhani, Ambassador of the Sultanate of Oman to the United Republic of Tanzania, Said Salim Al Sinawi, Consulate General of Oman in Zanzibar, the Tanzanian ambassador to Oman and some officials in Zanzibar's government.