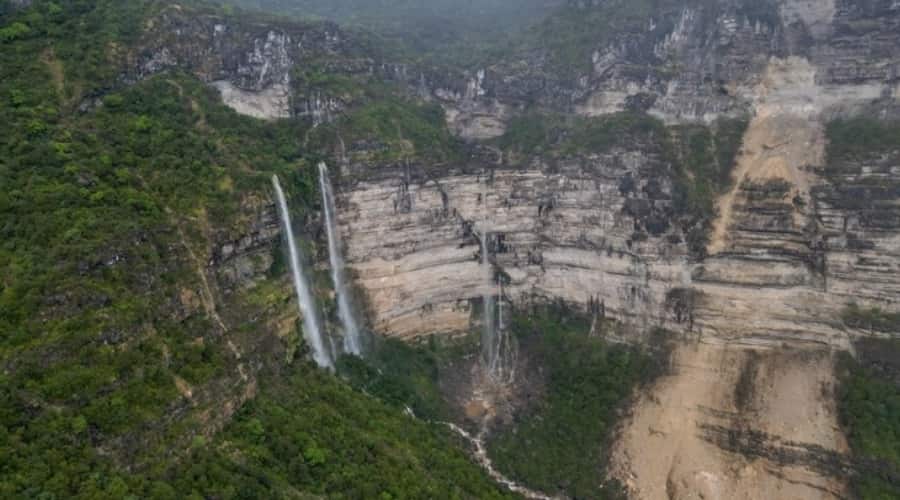 Rakhyut/Sadah: The wilayat of Rakhyut in the Dhofar Governorate today witnessed continued rainfall of varying intensity, accompanied by active winds. As a result, a number of valleys and reefs were destroyed due to the effects of the tropical condition "Tej".
The rains were concentrated throughout the state and led to the flow of some valleys and reefs, such as Wadi Afful, Ashouk, Dhulumah, Eidam, and Hairon. Water springs also flowed, forming flowing waterfalls such as Rob, Sathat and Nakbat waterfalls.
The wilayat of Rakhyut recorded the highest amount of rain in the Dhofar Governorate during the period from 22 to 24 October, amounting to 256 millimeters as of this morning, most areas and districts of the state of Sadah witnessed rainfall of varying intensity, which led to the descent of the Natif Waterfalls and the flow of Wadi Hadbaram in the Hasik district and some reefs in the Nus and Ismur region.
The areas of Hadbeen, Fushi, the state center, Jawfa, Shilion, Sirnot, and Sob witnessed moderate rains that led to the formation of water puddles.
The Civil Aviation Authority calls on everyone to take the utmost caution and caution, to adhere to instructions, not to risk crossing valleys, to stay away from low-lying places, and not to go to the sea during this period.