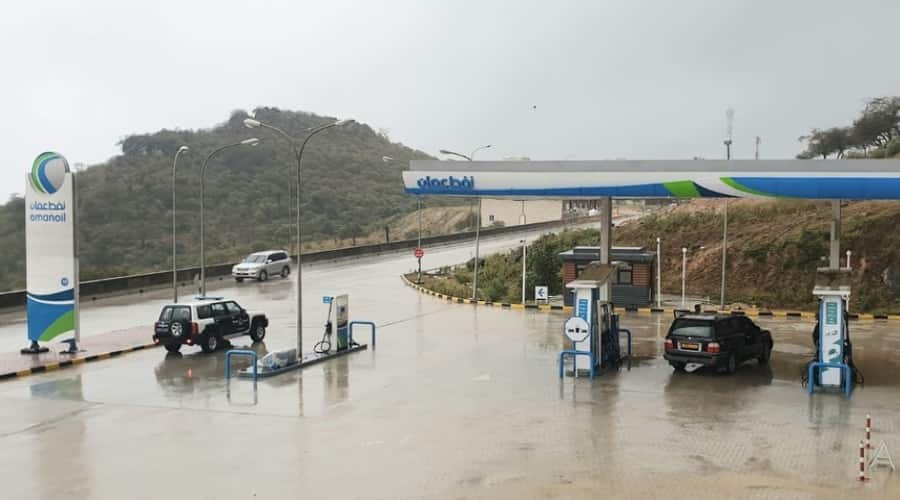 Dhalkut: The state of Dhalkut in the Dhofar Governorate has been witnessing heavy and moderate rainfall since the early morning as a result of the direct effects of the tropical condition "Tej", accompanied by active winds that caused a number of valleys to flow.
The rain was concentrated throughout the state of Dhalkut and its areas, as the state recorded the second highest amount of rain during the period from 22 to 24 October of this year, amounting to 240 millimetres.
This resulted in the flow of valleys and reefs, including Wadi Sayq, Wadi Qahud, and Wadi Kharfut, and the power outage and closure of some roads in the state. Regarding the municipal efforts in the Wilayat of Dhalkut.
Eng. Ahmed bin Salem Musan, Director of the Dhofar Municipality in the Wilayat of Dhalkut, said: The municipality began its efforts through a prior meeting before the tropical situation, during which the work was distributed, including a complete cleaning of bridge crossings, roads, and water drainage points in the state in anticipation of the flow of the valleys.
He pointed to the municipality's efforts in shelter places within the state by forming a team from the Dhalkut municipality that will be permanently present in the shelter centers to do what is necessary during the period of the citizens and residents' presence in those centers, and the municipality's services will continue until the end of the tropical state "Tej" for cleaning work in The mandate and inventory of all damage from roads.
Since the beginning of the tropical state "Tej", the highest amount of rain has been recorded in the state of Dhalkot, amounting to 240 mm.