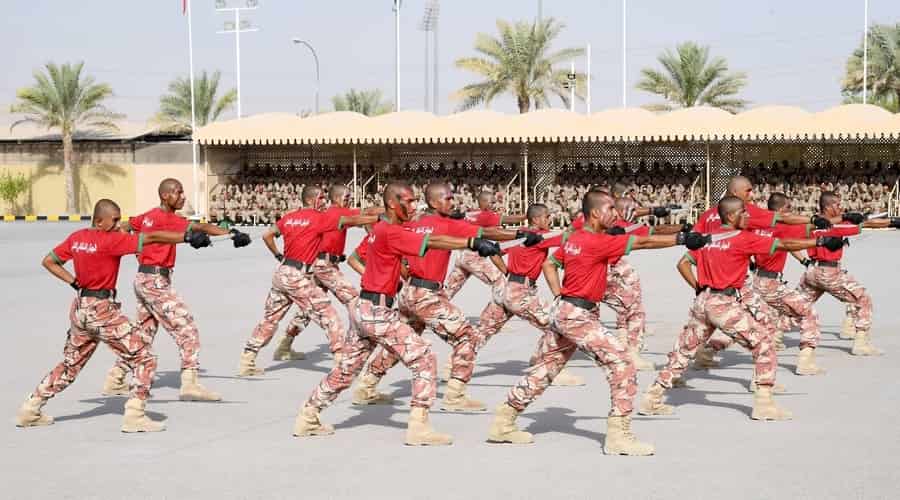 Muscat: The Royal Army of Oman celebrated the graduation of a new batch of soldiers at the field of the Sultan's Armed Forces Training Battalion
The celebration activities began with a military salute to the sponsor of the occasion, who inspected the front row of the graduates' queue, after which the graduates performed a slow march military show accompanied by the Royal Omani Army Band.
Then the sponsor of the occasion distributed certificates to those who won the first positions. The soldier Hamid bin Muhammad Al-Sarkhi achieved the first place at the general level of the course, and the soldier Al-Mahdi bin Khalfan Al-Shukaily came in the first place in mobilization and field skill, and the soldier Hammoud bin Saeed Al-Yarubi won the first place in the infantry.
The soldier, Abdullah bin Ahmed Al-Tamimi, won the first place in shooting and using weapons, and the soldier, Muhammad bin Mubarak Al-Mashaykhi, won the first place in physical fitness, and the soldier Anas bin Muhammad Al-Siyabi came in the first place in military discipline.
The celebration included a number of different military performances that showed the high skills and capabilities that the graduated course members had achieved, and the band performed various military songs and pieces.