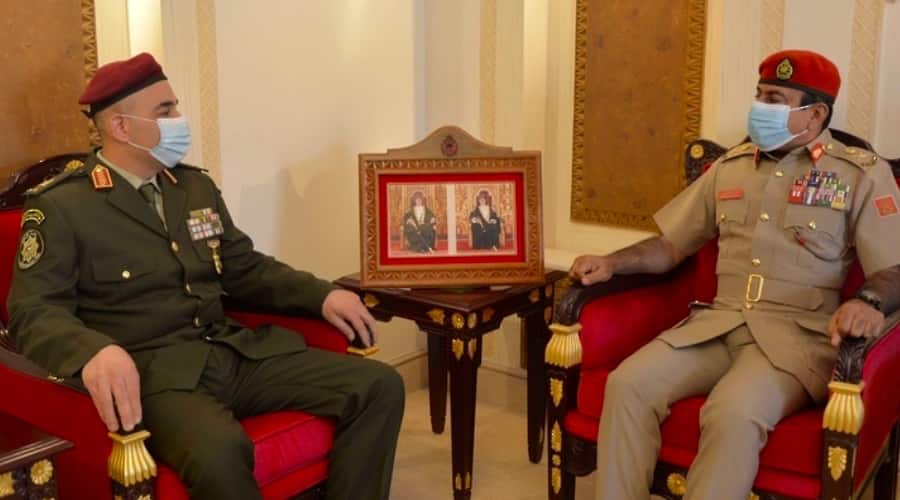 Muscat: Maj. Gen Mattar Salim Al Balushi, Commander of the Royal Army of Oman (RAO) received in his office at Al Murtafa'a Garrison today a delegation of the General Military Training Commission of the State of Palestine, headed by Maj. Gen Mahmoud Fouad Salem.
The two sides exchanged views on several matters of common interest.
The meeting was attended by Air Commodore Nasser Said Al Sa'adi, RAO Assistant Chief of Staff for Training and Joint Drills and Ambassador of Palestine to Oman.